The rumour mill has gone into overdrive and speculation is already flowing as regards a replacement for departed Donegal manager Rory Gallagher.
Since Monday's confirmation that Gallagher was stepping down from the role he held since October, 2014, the question on everyone's lips is: Who's next?
Several names have been touted and Declan Bonner is the early favourite with the bookies.
While talk of the likes of James Horan and Pete McGrath is well wide of the mark, the list of possible candidates makes for interesting reading.
The Donegal job has thrown up surprise candidates in the past so the same could happen again, but what of those believed to be in the mix?
Declan Bonner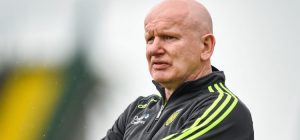 Seen as the front-runner to succeed Gallagher, the 51-year-old Lettermacaward man has been heavily involved in Donegal football over the last seven years.
Bonner won the Ulster Under-21 title with Donegal earlier this year and has been over the Under-21s for two years, they bowed out of the All-Ireland race following a defeat by Dublin.
Bonner has taken the Donegal Under-16s to Buncrana Cup success and won the Jim McGuigan Cup with the Under-17s.
In 2014, Bonner – who still plays for his native Na Rossa a times – won an Ulster minor crown with Donegal and reached the All-Ireland MFC final, losing to Kerry in the final, the first time ever Donegal had been to a Minor All-Ireland final.
Is now tipped as the leading candidate to return to a job he held previously.
20 years ago, on the day of his 32nd birthday, Bonner was appointed as Donegal senior manager and had three years at the helm.
Bonner – who scored the 18th and final point for Donegal in the 1992 All-Ireland final win over Dublin – was inches from an Ulster final win over Derry in his first year in charge.
Bonner has also had spells managing Gaoth Dobhair, Dungloe and Na Rossa, while he was involved at St Michael's for a period and also aided Charlie Mulgrew during his time as the Fermanagh senior manager.
Sean Paul Barrett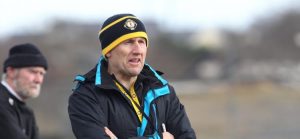 The Milford man has been Donegal minor manager for the last two years. Barrett, a Buncrana-based Garda, oversaw the Donegal minors' winning of the Ulster title in 2016, while this year their Championship ended following a pulsating extra-time loss to Antrim in May at Sean MacCumhaill Park.
Barrett had success in the Buncrana Cup with Donegal in 2013 and the following year guided Donegal to glory in the Under-17 Jim McGuigan Cup.
Last year, after winning the Ulster MFC crown, Barrett's minors went to an All-Ireland semi-final, but lost out to Galway.
Although some would view him as a surprise candidate, Barrett may be tempted to submit a CV.
Richard Thornton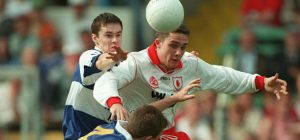 The Coalisland man was a surprise choice by Rory Gallagher as the Donegal team trainer for the 2017 campaign.
Thornton was an All-Ireland Under-21 title winner with Tyrone in 2001 and won a National League crown with the Red Hands in 2002.
Thornton was trainer of the Loup in Derry last year, when they reached the Derry SFC final.
Thornton was highly regarded by Gallagher and the Donegal players.
"I spoke to a lot of the teams that he was involved with, and he has brought a really fresh way of coaching to both the way we defend and the way we attack," Gallagher said earlier this year.
Paul McGonigle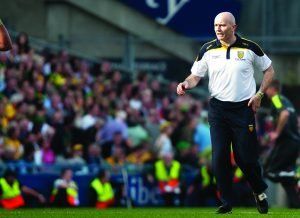 When Jim McGuinness altered his backroom for the 2014 season, McGonigle – alongside Damian Diver and John Duffy – were the men he turned to.
Of those, McGonigle is viewed as the most likely candidate to delve into inter-county management.
The 43-year-old Buncrana man still plays reserve and, occasionally, senior football for his home club. McGonigle, a member of the Donegal Masters panel, played for Donegal under Mickey Moran and Brian McEniff.
McGonigle started at midfield for Donegal in the 2003 All-Ireland semi-final against Armagh. He was replaced by Jim McGuinness that afternoon, for what turned out to be McGuinness's final game in the Donegal shirt.
McGonigle, an accountant by trade, has been involved in all strands of the game in Buncrana, from administration to management.
McGonigle was appointed a selector by McGuinness for the 2014 season and was part of a group that won the Ulster SFC title and reached the All-Ireland final, losing to Kerry, that year. When McGuinness left at the end of 2014, McGonigle also went.
Maxi Curran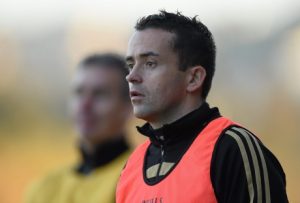 A man with ambition and confidence, Curran has managed Donegal teams at all levels, male and female bar one – the senior football team.
The Glen Village man has been involved in the backroom teams of Jim McGuinness and Rory Gallagher while he managed St Eunan's to a Donegal SFC title in 2015.
Curran, while with Elite Sports Analysis, has also been worked with the Cork footballers, the Limerick footballers and the Galway hurlers.
Curran had success with Donegal at underage level and took the Donegal ladies to a Junior All-Ireland title in 2003.
In 2015, Curran spoke about the possibility of going into senior inter-county management.
"Look, it's a whole different ball game," he said.
"People on the outside have no idea what's involved. It's just scary. I'd be light years away from considering myself at that level. The football side is the easy bit. There is such fanfare and side shows and so many people to manage away from the footballers.
"It's a full-time job and there are very few careers that lend themselves to combining with a senior inter-county job."
Gary McDaid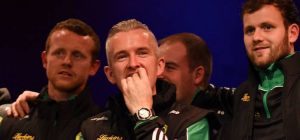 The Glenswilly man, a teacher at St Eunan's College in Letterkenny, was a selector with Rory Gallagher in 2015, the Fermanagh man's first year as Donegal manager.
McDaid was joint manager of Glenswilly with John McGinley when the Foxhall residents won their first Donegal SFC title.
In 2013, McDaid was at the helm as Glenswilly won Dr Maguire again and reached the Ulster SFC final that year.
McDaid was part of the backroom team of Michael Canning last year as Glenswilly regained their hold of the Donegal crown.
McDaid was involved previously coaching Donegal underage squads and was alongside Joe McBrearty at the county under-21s for a period.
Cathal Corey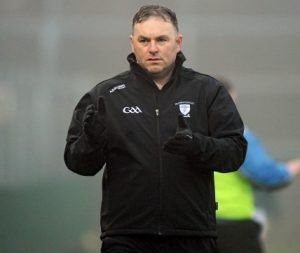 When Rory Gallagher got the Donegal job in October 2014, Corey – along with Anthony Harkin and Paddy Carr – were the others in the mix for the role.
Corey hails from Kildress in County Tyrone.
First recruited by Jim McGuinness to Naomh Conaill in 2009, Corey is no stranger to Donegal. In '09, while joint manager with McGuinness, Corey and Naomh Conaill went to the Donegal SFC final.
The following year, when McGuinness departed, to manage the Donegal U21s, Corey won Dr Maguire for the Glenties side, who also reached the Ulster club final, narrowly losing to Crossmaglen.
Corey is a nephew of ex-Donegal manager Brian McIver, and spends a lot of time in the Downings area.
Corey has previously managed Slaughtneil and Banagher in Derry.
Martin McHugh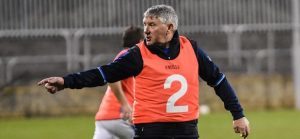 Another legend of Donegal football, 'The Wee Man' has been regularly touted for the senior post.
Since being overlooked following the departure of Brian McEniff after the 1993 season, when PJ McGowan was appointed, McHugh hasn't gone for the role.
Had a spell in charge of Cavan, during which he took them to a memorable Ulster title in 1997.
McHugh has managed IT Sligo and Ulster University, Jordanstown at Sigerson Cup level and last year returned to club management. McHugh was at the helm as Kilcar reached their first Donegal SFC final since 1993, but it ended in defeat to Glenswilly.
A well-known GAA pundit, McHugh's sons, Ryan and Mark, are key players in the Donegal squad, though it is thought to be unlikely that he will be in the mix.
Others
The time is too soon for any of Donegal's recently-retired players to take on the role, though there could be room in a backroom team for some of them.
Paddy Carr and Anthony Harkin had their names listed last time around in 2014, but it remains to be seen if they'd be tempted on this occasion too. Naomh Conaill's Martin Regan has been touted in some quarters, but having previously spoken of the demands of club football, it is unlikely that the job would appeal but, again, could be a good backroom option for the new man.
Tags: