Head chef Paul Brady of Castle Grove Country House Hotel outside Letterkenny was the Gold Medal Winner and Overall Winner of the Taste of Donegal Food Festival A Passion to Inspire Competition. Here he talks about his food philosophy:
As autumn rolls in, we were busy rolling out our tablecloth at the recent 'Taste of Donegal' festival in Donegal Town. Meanwhile, back at Castle Grove House the excitement continued as our chef Paul Brady rolled up his sleeves and sharpened his knives before dazzling judges and being named as Gold Medal Winner and overall winner in the Blue Ribbon "Passion to Inspire Competition".
Taking place in conjunction with the festival, this prestigious competition provided our chef with a competitive opportunity to demonstrate his remarkable culinary flare.
Asked about his food philosophy, Paul explains that he is hugely respectful of all things nature.
"Whatever the ingredient I'm using, whether it's animal or vegetable, I always use one hundred percent in my cooking. I have a very strong belief in avoiding waste," he said.
With our walled garden on hand to provide a whole host of herbs and vegetables, Paul finds himself perfectly at home in the Castle Grove kitchen. "I want to promote the best Donegal has to offer with my menu and going forward only using home grown, foraged or caught products."
True to his word, Paul created a tantalising menu consisting entirely of ingredients picked from our own walled garden and sourced within a two mile radius. Wowing the judges with a starter of 'charred Salt cured Mackerel, Tomato, Basil and Pickled Shallot', Paul explored the use of different types of tomato with various textures which complemented each other and the fish beautifully.
Moving swiftly on to his main course, Paul created another showstopper with his "Wild Rabbit Saddle, Braised Leg Tortellini, Fermented Gratin, Chanterelles Carrot and Wheat Grass Emulsion". Explaining why he created the dish, Paul explained "I feel rabbit is a very underused product in Ireland so I wanted to show how tasty it can be".
Taking a look at his final mouth-watering masterpiece, it's incredibly difficult to argue.
With summer already a distant memory, due in part to the less than seasonable weather; Paul's menu represents the transition from August to September. "Mackerel is typically a summer dish", he explains "while rabbit represents the turn to autumn, to root vegetables and wholesome hearty food".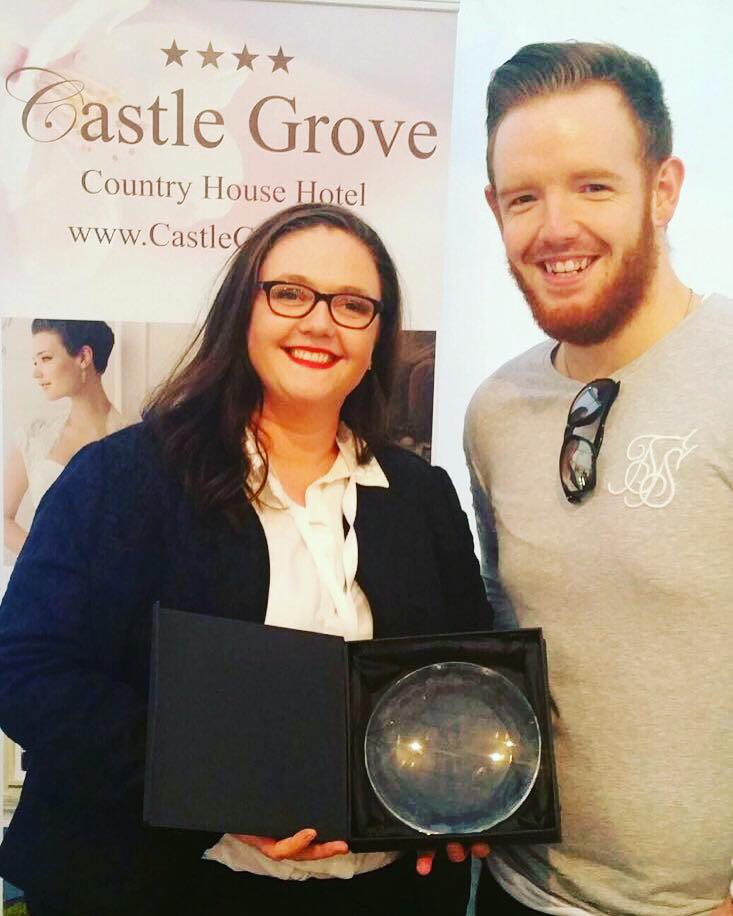 The judges certainly agreed with that assessment when Paul was presented with his prize at a special awards ceremony which took place in Donegal on Friday night. Here at Castle Grove House, we always knew he was one of the best but it's nice to see it formerly recognised. Congratulations again Paul!
All of a sudden, autumn isn't looking so bad after all. With our award winning chef cooking up a storm in the kitchen and our Bordeaux wine pairing night just around the corner on October 7th, spend an evening with us while sampling Paul's culinary delights. We're already looking forward to lighting those fires.
Call 074 91 51118 or email [email protected] to book now.
Bordeaux Wine Pairing Dinner on October 7th.  Seven Course wine pairing menu, introduced by expert Wine Sommelier visiting for the event.
Champagne and Canape Reception from 7.30 -8pm.
65.euro per person.
Meet and Greet for Question and Answers with Chef Brady and Sommelier Flynn after dinner.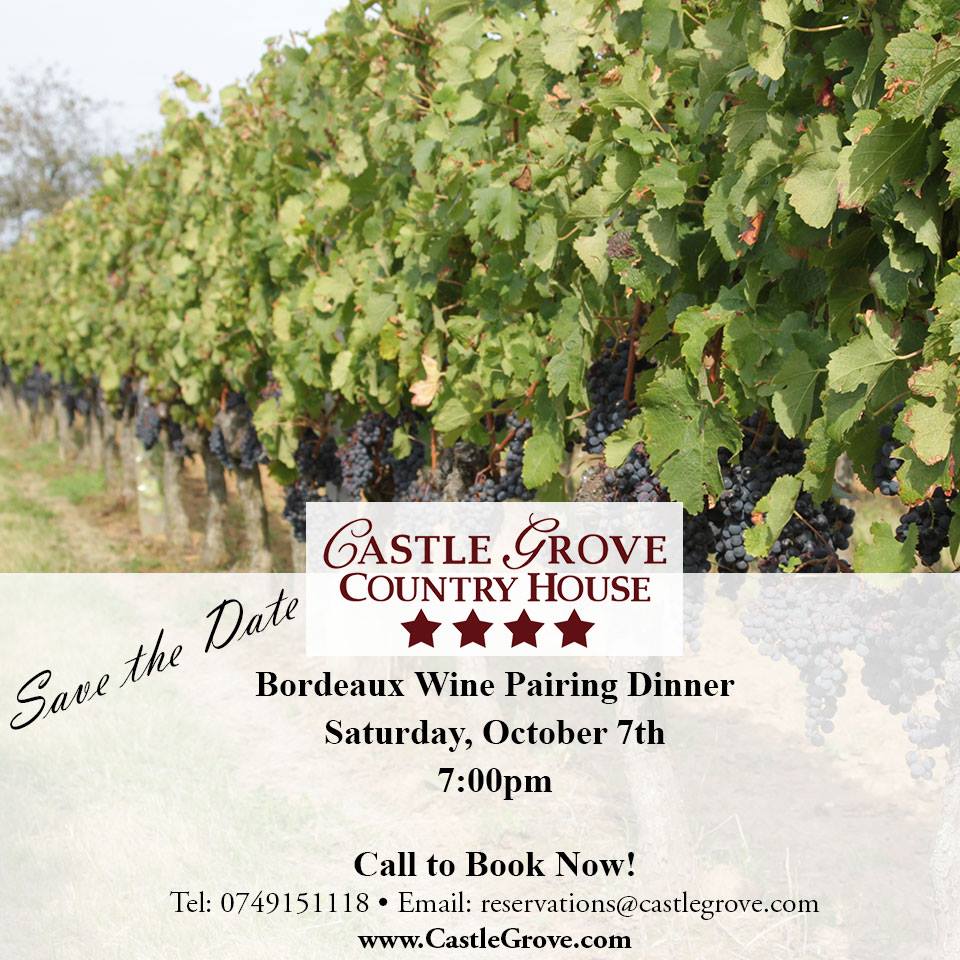 Tags: