The Shandon Hotel have announced that they are offering a generous 50% discount off their Magical Santa Experience.
As a valued past or future guest of the Shandon, they are offering you 50% discount off our Magical Santa Experience, with first refusal on the last remaining dates.
The Santa experience is available 3rd November to 23rd December 2017. The package is close to selling out, so they recommend that you book now and secure your date with this excellent promo code!
Using the code SANTA17 will get you 50% off on their website!
Simply go to reservations on www.shandonhotelspa.com, put in your dates and promo code & get it booked!
A truly magical family Christmas experience, imagine the look on their little faces when Santa knocks on their door and knows them by name! This will kick off the mystical atmosphere of your Shandon Santa experience.
The excitement will peak when you take the journey to Mrs Claus' Cabin, but before you meet her, you must take the journey through the Shandon Forest (indoors), Narnia and Candy Cane Lane!
After your Christmas adventure, Mrs Claus will be waiting for you with some Christmas punch and sweet treats.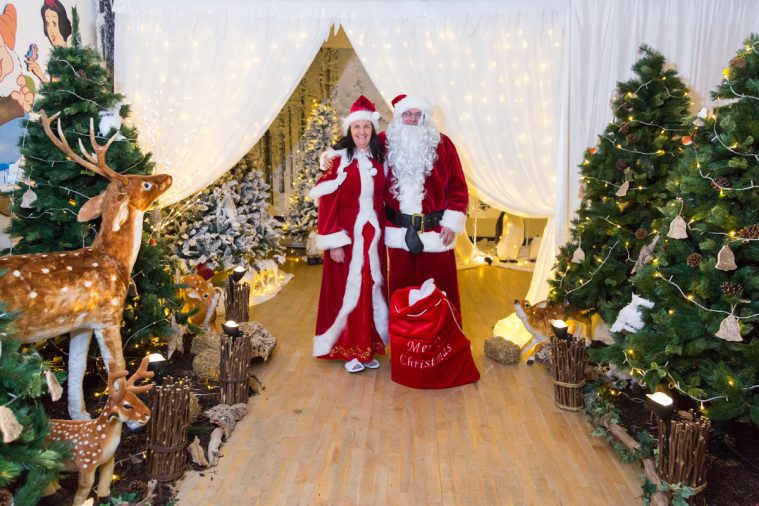 She will help you with your Santa letter and she may even read some stories or start a Christmas sing song!
Final dates left (subject to availability)
Book now & pay when you stay!
Wednesday 15th November
Thursday 16th November
Friday 17th November (limited)
Saturday 18th November (limited)
Sunday 26th November
Monday 4th December
Tuesday 5th December
Wednesday 6th December
Friday 8th December (limited)
Sunday 10th December
Monday 11th December
Tuesday 12th December
Wednesday 13th December
Thursday 14th December
Friday 15th December (limited)
Sunday 17th December (limited)
Monday 18th December (limited)
Tuesday 19th December (limited)
Wednesday 20th December (limited)
Thursday 21st December (limited)
The 'limited' dates have just become available due to a cancellation, so grab those prime dates today!
Image credit:  www.shandonhotelspa.com
Tags: