At Donegal Daily we allow our figures to do the talking.
And once again our figures prove that we are by far the most popular online news outlet across Donegal and the North-West.
They're not our figures but rather the figures officially released by a 'small' company known as Google.
And whether you access us on your mobile phone, tablet or laptop, the numbers are still rising.
The latest stats from the online giant search engine reveals that Donegal Daily has been used by an incredible 2,868,920 people this year.
During those searches on the Donegal Daily site, an equally incredible 32,854,080 pages have been viewed on our site.
Broken down that means that the number of times Donegal Daily stories have been viewed in the past year is, wait for it, 16,830,822. Yes, that's sixteen million, eight hundred and thirty thousand, eight hundred and twenty-two! Phew.
That's an incredible number we are proud of considering we received just 47 hits on our site when we started six years ago.
Those figures are a testament to you our readers who continue to log on daily in massive numbers because Donegal Daily is your site.
Yes, we believe in covering all the major breaking news stories as they happen across our wonderful county which has rightly been named the coolest place on the planet by National Geographic.
You know if something happens in any of our towns or villages that readers should know about, it will be on Donegal Daily in a matter of minutes.
But we also believe that no story is too small if it matters to or helps our loyal readers.
That's why we'll continue to help readers find their lost dogs or cats or will highlight a small charity event.
We would also like to thank our advertisers without whom the past six years would not have been possible.
Six years ago when we launched, the concept of digital advertising was a very new one but today business people realise that if you are not advertising your events or your products online then you are missing the biggest shop window in the world.
Our recruitment section has been a massive part of our success of late.
It's great to see more and more companies advertising jobs with us which is a real sign that our economy is getting back on its feet.
People know that when they advertise a position with Donegal Daily, be it a shop assistant, a bricklayer or an accountant, we will get them the right position for that post.
Our 50,000 daily readers or their friends will ensure that!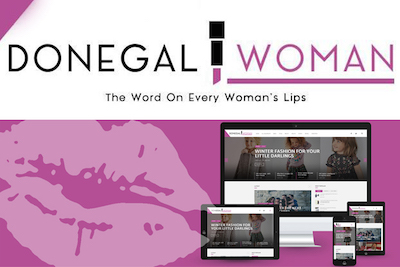 Living in Donegal, many of us forget about how many people also like to catch up with events from our county from across the world.
Be it Australia or Austria, London or Lisbon, thousands of our diaspora around the globe continue to use Donegal Daily each day.
And we are so proud of being able to provide that service for all these Donegal people – be they first generation or fifth generation.
We plan to expand our services in the New Year as we continue to bring readers different aspects of Donegal life.
We already offer different aspects of life with our associated sites Donegal Woman and Donegal Sporthub which are also incredibly popular with our readers.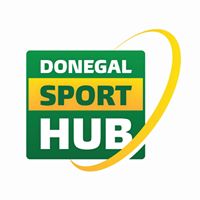 So we only ask you one thing.
Keep logging on to Donegal Daily, Donegal Woman and Donegal Sporthub and we will continue to bring you all the latest news, trends, fashion, sport and lifestyle all for FREE!
Tags: