Donegal chef Brian McDermott cooked up a storm this afternoon on RTÉ's 'Today with Maura and Daithi'.
Brian was joined by his daughters in whipping up some fresh tasty treats for everyone in the studio.
Luckily for us, Chef Brian revealed his classic pancake recipe so as we can replicate the mouth-watering delights we saw earlier on RTÉ.
Ingredients:
250g Self Raising Flour
25g Sugar
250ml Milk
2 Eggs
50g Melted Butter
To Top:
Method:
Sieve the flour into a bowl. Add the sugar.
Whisk together the milk and eggs, add to the flour and sugar and whisk to create a thick batter consistency. Add the melted butter.
Heat a non-stick pan to a medium heat and pour some of the batter into the center of the pan and cook on either side for 1 minute. Pancakes should be golden on each side.
Top with a drizzle of local honey and a squeeze of fresh lemon juice for traditional Pancake Tuesday.
Brian's tip for better batter is to whip it up and set it aside for an hour before making the pancakes.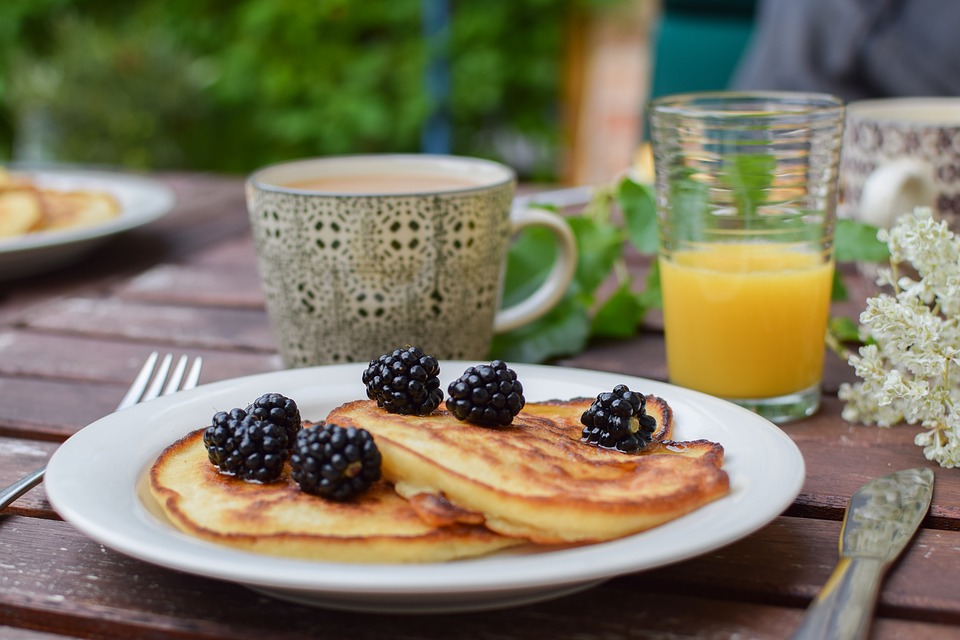 You can get really creative with toppings, but here's four of Brian's favourites:
Crème Fraiche & Blueberries with cinnamon
Banana & Chocolate Spread with chopped walnuts
Bacon & Maple Syrup
Buttered Mushrooms, Thyme & black pepper
Voilà! Fluffy, delicious pancakes every time.
Tags: