Stobart Air, operator of Aer Lingus Regional, has invested in new aircraft for the renewed Donegal-Dublin Public Service Obligation (PSO) route.
Stobart Air has operated this route on behalf of the Irish Government since 2015. It was announced in January that the contract was to be renewed and will run until 31 January 2022.
The airline has invested over €7million in a new plane with Nordic Aviation Capital to operate the Donegal – Dublin service over the period.
More than 33,000 passengers used the service to Donegal in 2017. This number is expected to grow significantly over the duration of the contract.
Last year, Stobart Air announced a €25-million investment in the airline, to include the creation of 60 new jobs and the addition of jet aircraft to its fleet.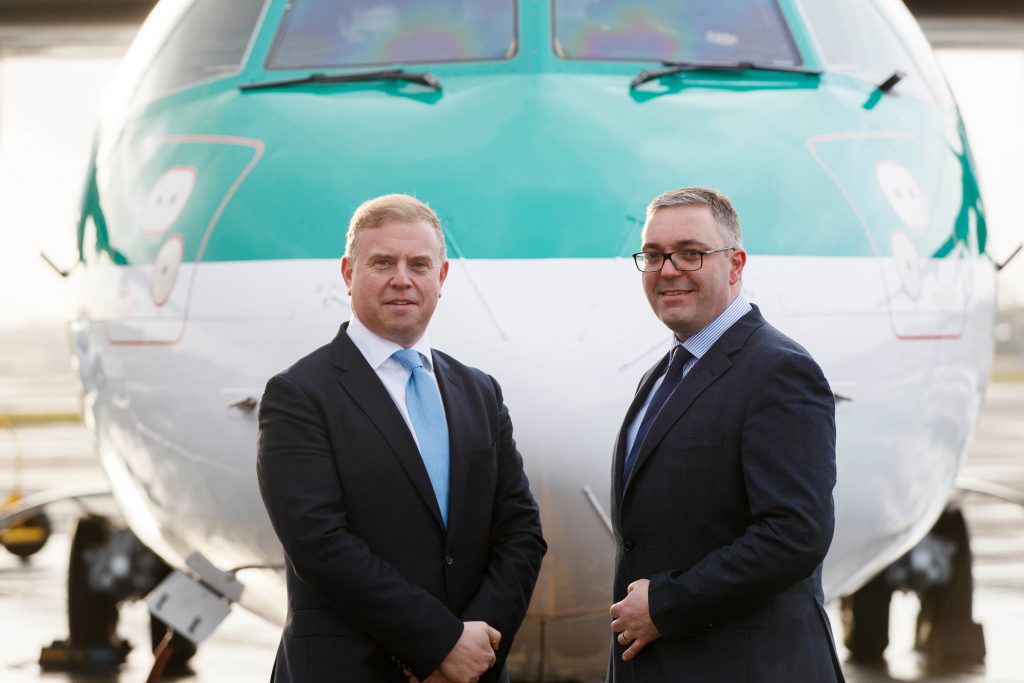 Commenting today, Graeme Buchanan, Managing Director of Stobart Air, said that regional connectivity between Donegal and Dublin is key and the airline is keen to continue to operate and develop this vital route this year:
"Aer Lingus Regional's track record on the Donegal route is strong, with passenger numbers growing year-on-year. We have seen passenger numbers grow by 53% for Donegal over the past two years. This is a popular route for tourism, allowing those visiting Ireland to easily access the county and explore some of Donegal's most magnificent scenery and beautiful beaches.
"The Donegal route is also vital for linking rural areas in Ireland with the capital, facilitating opportunities for work and business. We're confident this route will grow and develop further this year as we have invested in the service with a new plane, meaning added comfort and service for passengers.
"At the heart of our offering is connectivity to Dublin and to international destinations, particularly to North America, through mainline Aer Lingus services. Passengers to and from North America can connect seamlessly to Donegal. The passenger convenience, and wider tourism benefits of this for the Donegal region, is considerable.
"Working with our colleagues in Donegal Airport, we look forward to continued success of this important route," Mr Buchanan said.
Anne Bonner, Managing Director Donegal Airport said "We are delighted that Stobart Air, operating as Aer Lingus Regional will continue the Dublin – Donegal route under the new PSO contract. The route has shown good steady growth over the last three years with a huge marketing effort involving the airline, airport and the tourism and business development agencies.
"The continuity with the same operator on the route will enable this work to continue with all of the stakeholders and enable access to markets throughout the Aer Lingus world network for the greater good of the entire North West Region.
'We extend our best wishes to the airline and look forward to continuing our good working relationship with them to deliver this excellent service,' she said.
Tags: