Aldi Ireland has issued a recall notice for the Ambiano Mini Fryer.
All 3 colour variants are affected (stainless steel, red, and grey), with the barcodes 20072452; 20072476; 20072469.
The retail giant issued a statement saying that fryer is being recalled "as a precautionary measure" due to a potential electrical fault.
"There have been some instances of the mini-fryer catching fire. There have been no reported injuries."
"We are currently investigating with our supplier to determine the cause of the issue.
"Aldi will be investigating this matter thoroughly and liaising with the relevant government agencies as required.
A full refund will be given if you return the mini fryer to your nearest Aldi store.
"Please do not use this product," the spokesperson adds.
Over 4,000 of the fryers have been sold in Ireland.
For further information, visit www.aldi.ie, call 1 800 991 828, or send an email to customer.service@aldi.ie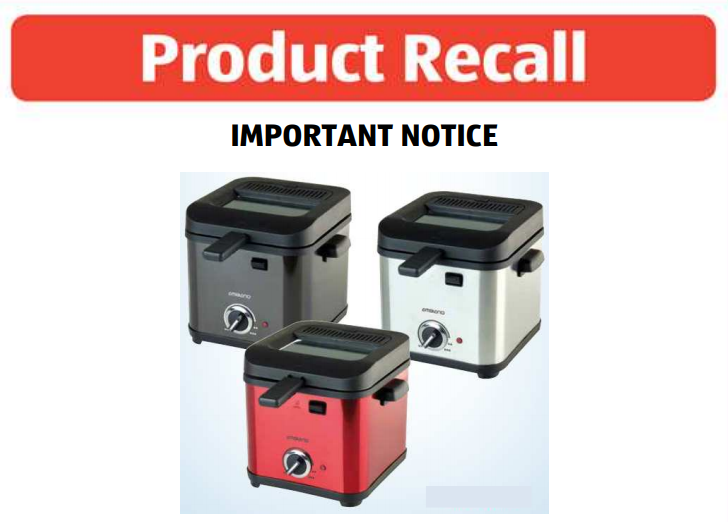 Tags: