Burnfoot man Gary Fitzpatrick has reached the final of TG4's talent show Glor Tire.
Gary is looking for your votes and support to bring the title back to Inishowen.
If he wins it will be the first time a Donegal artist would win this famous competition.
It's now down to just three competitors in the final, which will be televised live on Tuesday 27th of March from the famous Quays live venue in Galway.
This is how we can help Gary bring it back to Donegal!
You can vote GLOR 6 to 53307 or phone 151341510 texts cost 61c only or you can download the Glory Tire Apps FREE and get 5 free votes that you can use on Gary FREE
So Donegal, we need your help and votes, lines will close on Tuesday next at 12pm midday so get your votes in early.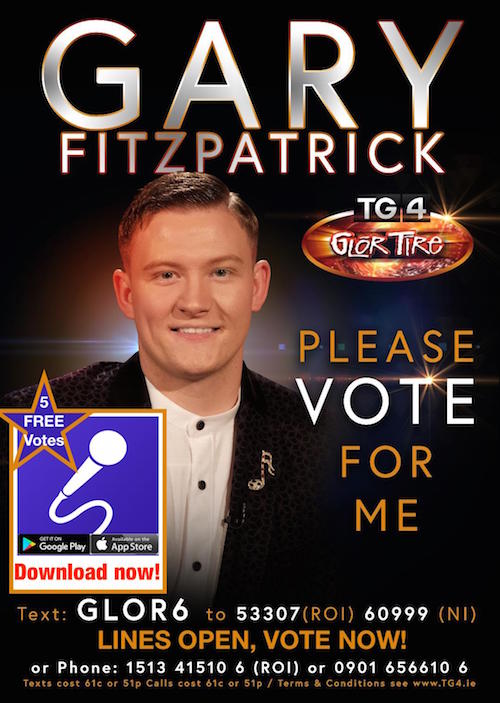 Tags: