Air services operated by Loganair between Donegal and Glasgow have officially taken off for the first time since 2015.
Piloted by Paul Monaghan, the Captain who flew Scotland's Airline's last service on January 31 2015, the inaugural flight departed Glasgow Airport yesterday.
Customers will be able to travel three times per week all year round on Tuesdays, Thursdays and Sundays.
Additional summer flights will operate on Wednesdays between June 27 and September 19 and Saturdays from 26 May to 3 November plus a Saturday service at Easter from March 31 until April 14.
Loganair has a long history on the route stretching back almost 30 years after it began serving the two regions in the early 1990s.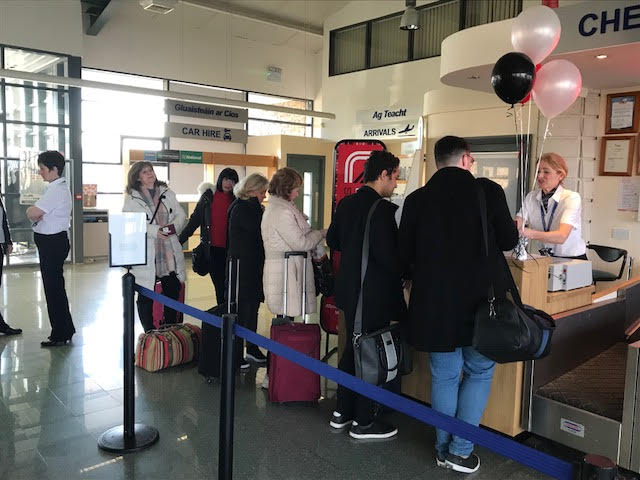 Kay Ryan, Loganair's Commercial Director, said: "Glasgow to Donegal is a hugely important airlink for both Ireland and Scotland, offering an excellent connection for passengers.
"The previous incumbent of the route completed its final trip yesterday so we're ensuring a total continuation of service without break.
"Bookings have so far been really positive and the route is proving popular with families, football fans and holiday-makers.
"Customers can also connect to an extensive network of onward Loganair destinations out of Glasgow Airport using a single ticket, acting as a gateway to Scotland's Highlands and Islands – including Stornoway, Islay, Campbeltown, Tiree and Benbecula."
Lead-in prices start at just €55.00 including a free 20kg checked baggage allowance for every customer – distinctly affordable for customers travelling on holiday, business, or visiting relatives.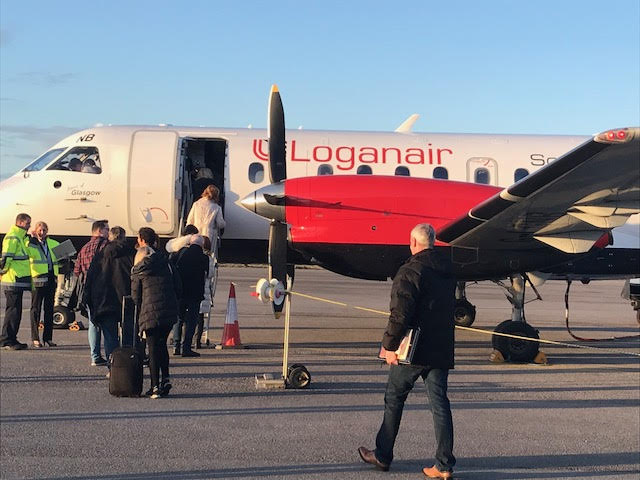 Anne Bonner, Donegal Airport's Managing Director, said: "The Board, Management and Staff of Donegal Airport are delighted to welcome Loganair and see the Glasgow flights continue without any break in the service. I have no doubt that the loyal customers using the Donegal-Glasgow flights over the years will continue to support and strengthen the route."
She added "The airline and airport marketing teams in association with the tourism and business development authorities also commit to strengthen activities targeting new markets to grow passenger numbers on the route for the greater good of Donegal and the North West Region"
Paul White, Business Development Manager at Glasgow Airport, said: "Loganair's decision to reintroduce a regular service to Donegal fantastic news.
"The stunning costal-based county remains a popular destination and the launch of this service is both fantastic news for our passengers and indeed the thousands of visitors who travel to Scotland from Ireland each year."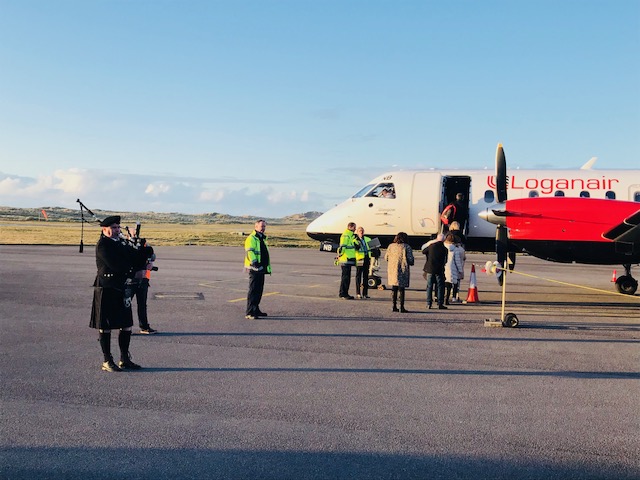 Local T.D. and Leas Cheann Comhairle Pat the Cope Gallagher, also welcomed the commencement of services between Donegal Airport and Glasgow.
He said: "Loganair flights offer huge potential for Donegal Airport in terms of connectivity and future potential growth –providing excellent connections to and from Glasgow and our broader Irish diaspora.
"Historically there have been deep and enduring connections between Donegal and Glasgow – these flights recognise that and provide the opportunity to build on these connections. It has the potential to increase tourism growth in west Donegal and the entire county.
"It also provides new and exciting business opportunities for Donegal notwithstanding the service it provides for visiting relatives between Scotland and Donegal."
Bookings can be made via www.loganair.co.uk or by contacting 0344 800 2855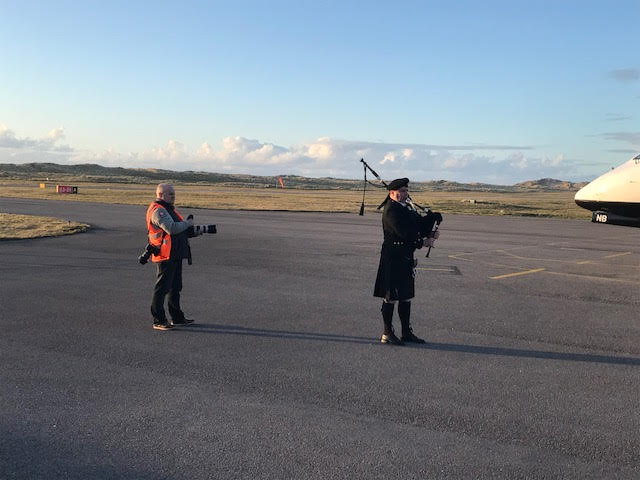 Tags: