A Wexford mum is hoping to get in touch with the man who found her daughter's message in a bottle – on the other side of the country!
Little Eilish Black was just 3 years old when she threw a letter in a bottle into the Slaney in Wexford town along with a drawing in September, 2014.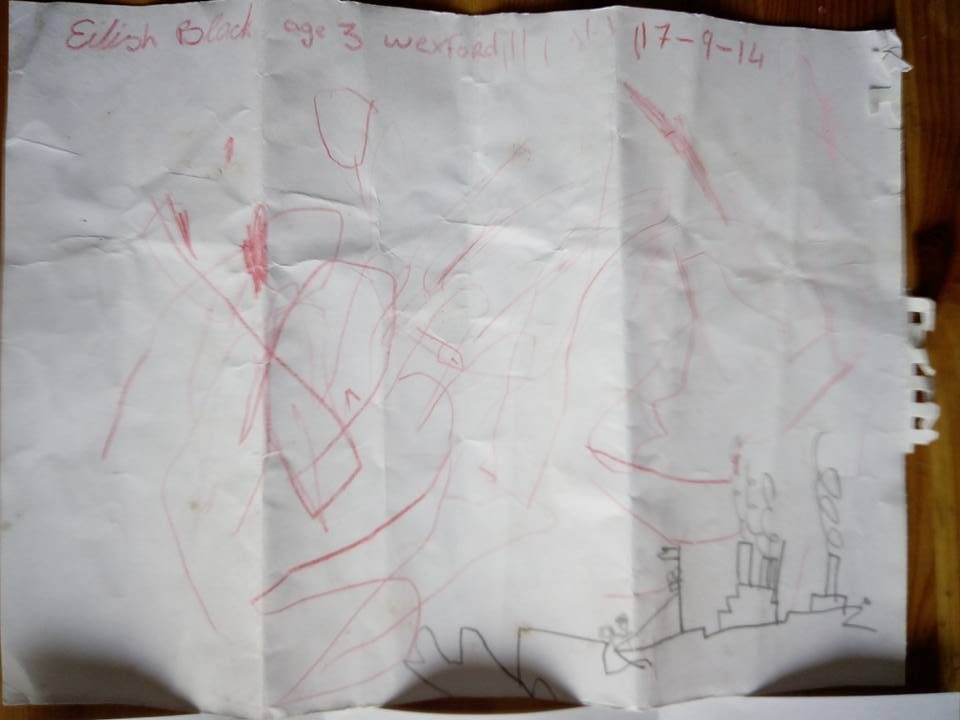 To Eilish and Katie's delight, a special letter came through the door at their home in Wexford two days ago.
A Donegal man, James Murray, discovered Eilish's letter at the Giant's Causeway!
In his letter, dated March 24th 2018, he wrote: "Hello Eilish Black. I found your message in a bottle while walking by the Giant's Causeway in Co. Antrim, it took a long time to get here. I am glad to return it to you."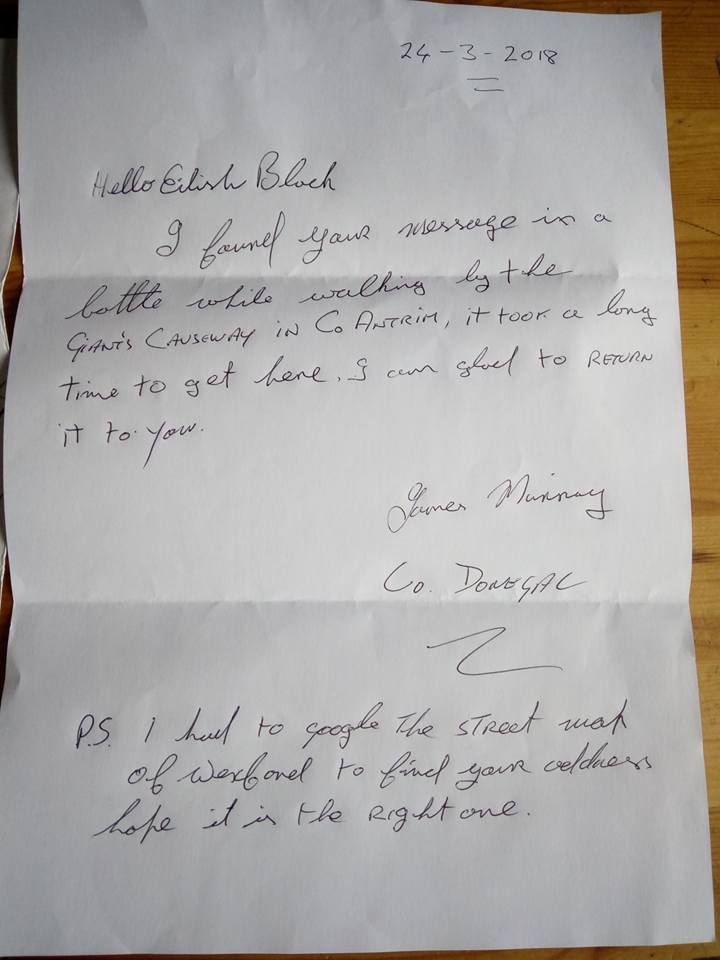 "PS: I had to google the street… of Wexford to find your address, hope it's the right one."
Unfortunately he didn't provide a return address, but both Eilish and Katie would love to write back to him.
Katie says: "We would love to let him know we got the letter. As Eilish's letter was a little damaged with water he said he wasn't sure if he had the right address!"
Are you Eilish's penpal? If so, don't hesitate to get in touch by emailing info@donegaldaily.com
Tags: