Tanya Mulhern officially cut the ribbon at her new Dance Inferno premises at Pound St, Carndonagh yesterday.
This has been a long held dream of Tanya's, who has been dancing since she was a child.
"I have been dancing since 2002 and along with my sister Chloe who is a key member of the team at Dance Inferno, have competed in competitions all over Ireland and Scotland. More recently, I have been teaching for the last 3 years after passing my dance exams in 2014," Tanya told Donegal Daily.
The new studio is aimed at children between 3 to 12 and adults, covering everything from hiphop, fitness through dance, show dances, and much more.
"At Dance Inferno there is a focus on keeping fit and enjoying fitness activities, particularly in this age of overuse of technology. Dance Inferno spotted a gap in the market where there was nothing like this on offer in the Carndonagh area.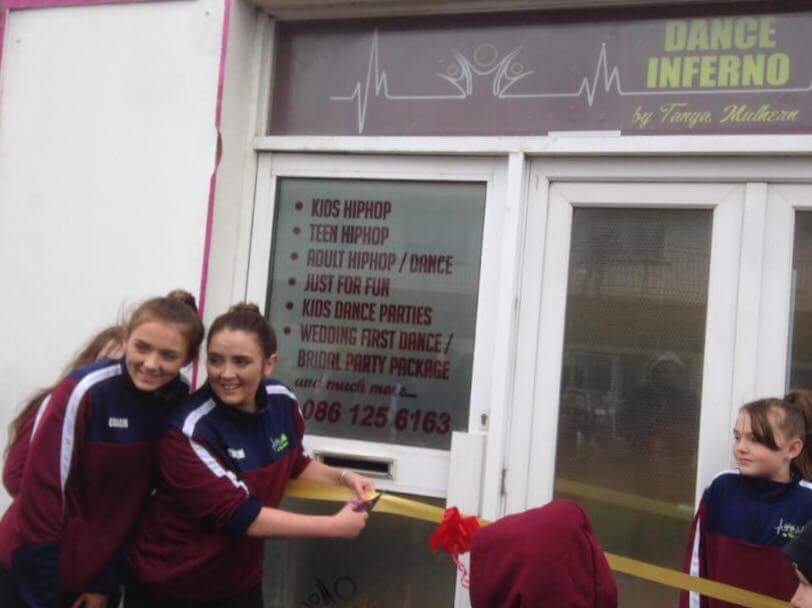 "We do everything from dance classes, birthday parties, teaching special dance routines (for weddings, special events etc.) and have been so delighted with the response received so far.
"Dance not only helps with fitness but is also a great way to relieve stress and to meet other people.
Tanya concluded: "I am really excited about what we can offer and what this new business can add to an already vibrant and growing exercise oriented community in Carndonagh."
Tags: