St. Patrick's National School Drumkeen are running at 5K / Family Fun Run on this Friday 13th April at 7pm.
This will be a timed 5K race with an alternative 2K walking route.
Registration in Drumkeen Parish Hall from 6pm.
Refreshments and Prize giving will be in the hall after the event.
All are welcome.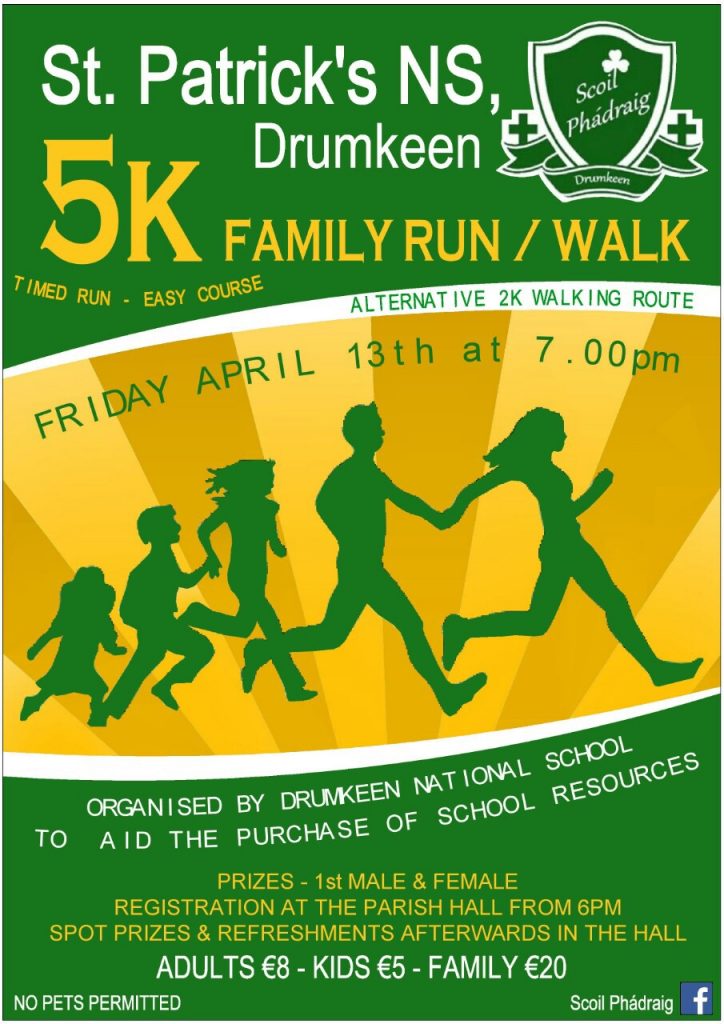 Tags: