The team at Robert Kee Power Equipment in Laghey and Letterkenny Co. Donegal introduce us to the many benefits of their range of STIHL Cordless Power Systems for gardening:
At Robert Kee Power Equipment we are finding our customers are becoming more conscious of their health and especially the pollutants that are harmful to both their health and the environment, they are looking for garden equipment that is more environmentally friendly.  
With EU Environment ministers agreeing to focus on cutting emissions, most garden equipment manufacturers are now also producing a range of cordless battery powered machinery that can compete against the Petrol Powered machines that we have been using for years but are more environmentally friendly.
Now you might think battery power means low power or that it will be a lot more expensive but STIHL have developed a range of Cordless garden power tools from the COMPACT Power System for the domestic homeowner right through to PRO Cordless tools which are perfect for professional gardeners and landscapers. 
This range includes Chainsaws, Brush cutters, Pole Saws, Blowers and Hedge trimmers and what is great about this range of equipment is the STIHL battery fits into every tool in the cordless range meaning you only buy one battery for all tools.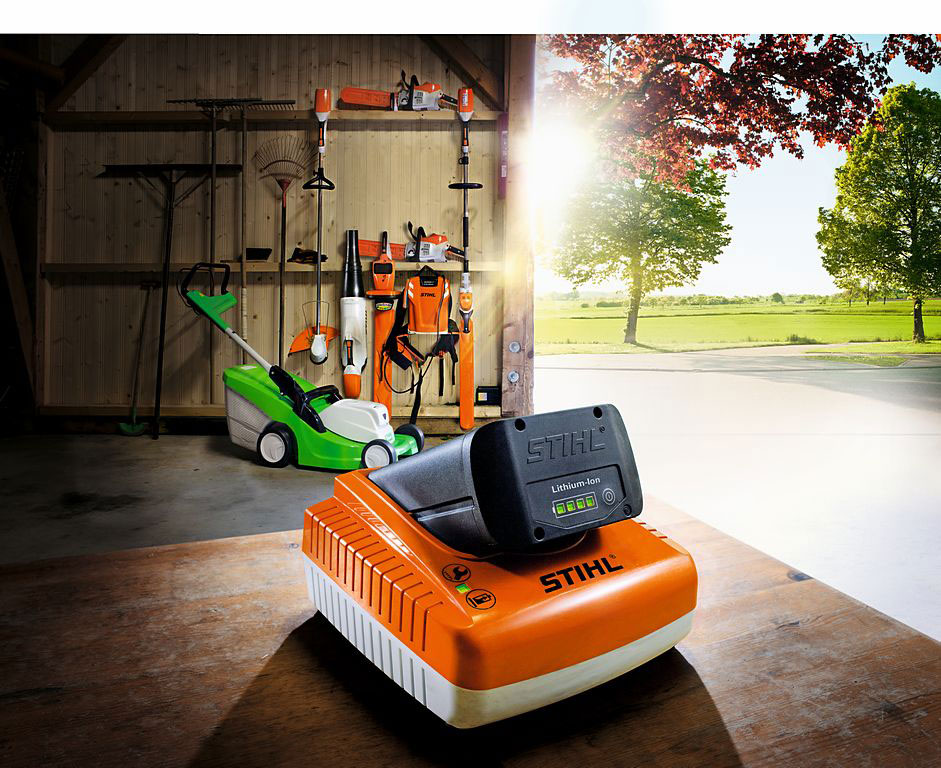 What are the benefits of the STIHL Cordless Power Range?
*             Eco-Friendly – No Fumes or pollutants from oil or petrol
*             Powerful – Stands up against Petrol Power
*             Lightweight – easier to manage holding and carrying equipment
*             Easy to start – just the push of a button
*             Interchangeable Batteries – One battery will fit the range of equipment
*             Less Maintenance – No Servicing costs, just sharpen blades and  lubrication
*             Quiet – Suitable for use in noise sensitive areas such as hospitals and residential areas.
The Cordless Power System
The STIHL Cordless power tools range features the innovative lithium-ion power packs, they deliver plenty of power and a high energy density.  What's more, they are long lasting and can be charged several hundred times without any noticeable loss of energy.
This range of garden equipment is quiet, portable and emissions free and also gives you complete freedom of movement while carrying out your gardening jobs.
Here is our pick of the range.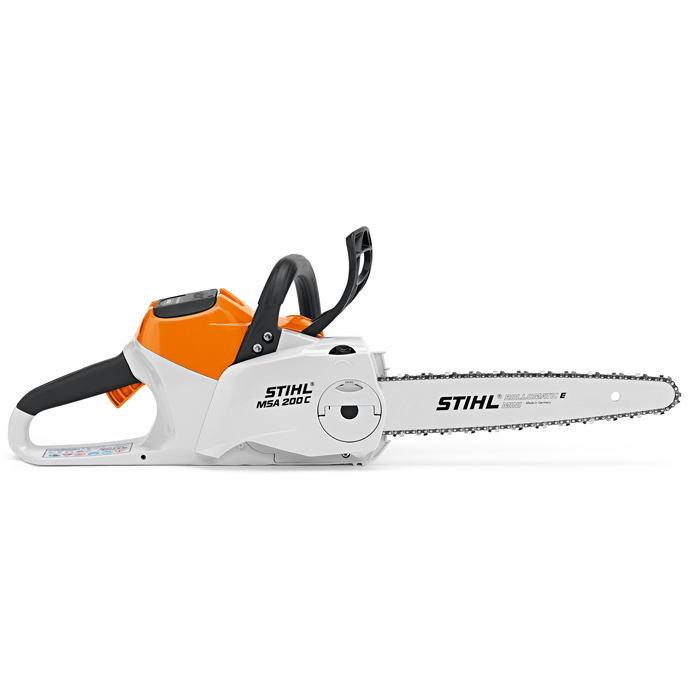 The STIHL MSA 200 C-BQ is the most powerful cordless chainsaw in the range.  The high torque and excellent cutting capacity is great for dealing with a range of tasks.  Thanks to it's quiet EC motor, the saw is perfect to use in noise sensitive areas.  The specially developed STIHL 1/4″ PM3 saw chain achieves outstanding cutting power and smooth running behaviour.  Compatible with both the STIHL AP and AR Batteries.
The STIHL FSA85 Cordless Strimmer is light, quiet and powerful cordless brushcutter with easy-to-use AutoCut C 4-2 nylon line mowing head and extended cutting circle for thinning work and mowing smaller areas. With practical spacer bracket for mowing along obstacles and around trees and bushes. Ideal for mowing work in noise-sensitive environments such as parks and cemeteries.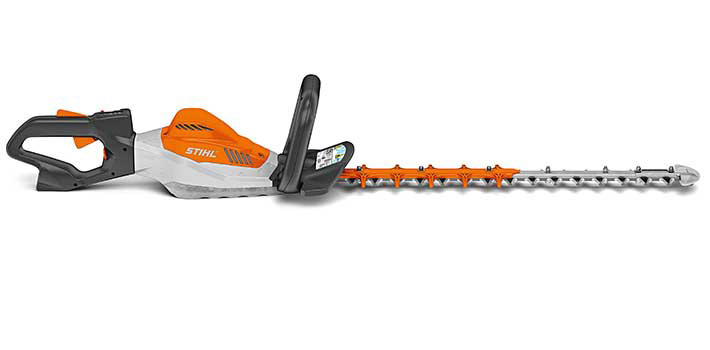 The Stihl HSA56 Battery Hedgetrimmer Kit, whether you are pruning shrubs or tackling hedges the HSA 56 is the perfect choice. Light and simple to use, this hedge trimmer is designed with comfort in mind and thanks to the cordless technology, it is quiet too. The impressive cutting performance will make light work of all those trimming jobs around the garden.
So if you are looking to invest in some new garden equipment that is both safer for the environment and also your health the STIHL Cordless Power System has a fantastic choice of equipment to choose from. 
Speak with one of our Sales Team today who will advise you on the correct machine and battery type to suit your needs or check out our full range online at www.robertkee.ie
---
Advertorial Feature
Tags: