Niamh Carolan and Emma Birney from Magh Ena College in Bundoran beat 150 other projects to win the Science Foundation Ireland Best Project Award which was held last Wednesday in Sligo.
They now progress to the national final in Dublin where they will compete for the Boston Scientific Medical Devices Grand Award on 9 November.
Their project was called 'The Attraction of Maglev Trains', a study into the thermos-magnetic properties of negatively accelerating objects. They were presented with their coveted prize by Dr Brendan McCormack, president, IT Sligo.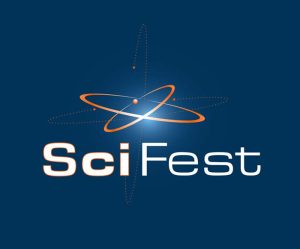 Dr Bill Crowe, SciFest@ITSligo organiser, said the quality of the projects exhibited illustrated a passion for STEM among second-level students in the North West.
He said: "As always, the projects entered by the students in SciFest were impressive, engaging and thought-provoking. It's clearly evident from the high standard of research that has gone into the entries this year that second-level students from across the region are passionate about science, technology, engineering and maths.
"SciFest is a competition that aims to encourage students to develop an interest in STEM, while prioritising inclusivity and inquiry-based learning. We are proud to support such a valuable programme."
The SciFest science fairs programme is a national initiative founded in 2006 to encourage a love of STEM through active, collaborative, inquiry-based learning.
The programme offers an innovative way to expose students to, and enhance their understanding of, STEM subjects.
IT Sligo, which has hosted the North West regional finals since 2008, was one of 16 regional science fairs taking place across the country, illustrating a surge in STEM popularity among second-level students in Ireland.
Niamh and Emma will be looking to follow in the footsteps of 2017 national award winner Aaron Hannon from St. Muredach's College in Ballina whose project "EnableArm", a unique shaving device for people with limited hand dexterity, was named best in the country. Aaron is travelling to Pittsburgh, Pennsylvania this week to represent Ireland at the International Science and Engineering Fair.
The 2018 national winner will represent his or her country in Phoenix, Arizona next spring.
Tags: