Paddy McCourt will see this season out with Finn Harps before hanging his boots up to sink his teeth into his new role as Head of Academy at Derry City.
Pictures by Joe Boland, North West News Pix
McCourt was officially unveiled by Derry City at a press conference at the Brandywell this afternoon, but the ex-Celtic star will fulfil his commitments with Harps until the end of the current season, when his contract at Finn Park expires.
The 34-year-old played for Derry from 2005 until 2008 when he signed for Celtic, but now he returns to the Foyleside club to head up the academy.
"I'm delighted to be back involved with Derry City," McCourt said.
"It's a club that's very close to my heart. I'm very excited about the new role and I can't wait to get my teeth into it in September and October. We want to make Derry City the best place for young players to develop.
"What I'll do between now and end of season will be to come in and assess things.There'll be no rash changes, but I'll assess how we can make it better."
McCourt confirmed that he will hang up his boots at the end of the season.
He added: "If I feel there needs to be changes, I'll go to Kenny (Shiels) or the Board. I want to have an impact. The main job of the youth academy is to bring players through to go into the first team.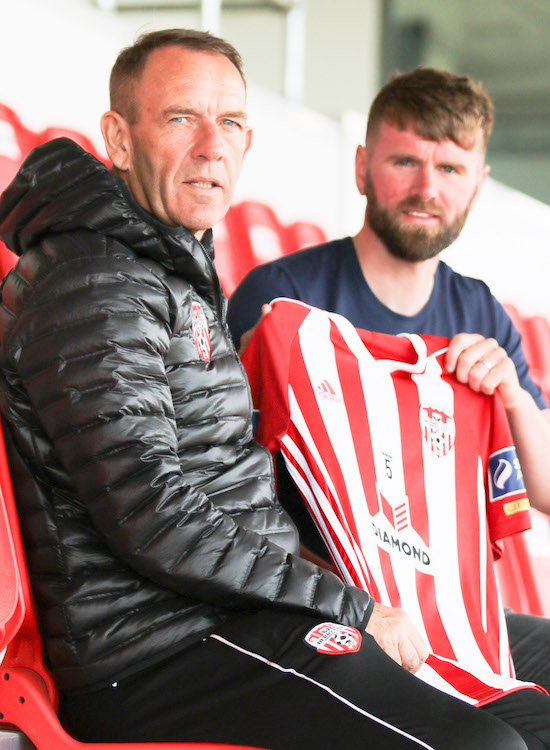 "I'd like to strengthen the relationship between clubs and Derry City and get people thinking about what this is about. It's a challenge I'm really looking forward to."
McCourt, who lives in Fahan, signed for Harps on the week of the first game of the 2017 season and has been a huge hit at Finn Park.
His signing – having left Irish League club Glenavon – garnered huge media attention and there has been plenty of the old McCourt magic during his time with Ollie Horgan's men.
It had been expected that McCourt would leave Harps after the club's relegation from the Premier Division, but the 19-times capped Northern Ireland international committed to another season at Ballybofey.
Last winter, alongside former Harps player and assistant manager Marty McCann, launched the Talent Football Academy in his home city, and now his return to the Brandywell has been confirmed.
Derry City manager Kenny Shiels welcomed the appointment, saying that McCourt would be 'looking to extend our networking and recruiting and move the club on as professionally as we can."
"It's absolutely brilliant to get Paddy," Shiels said.
"Derry City is a football city. If you start a conversation about football in this city, it would be a miracle if the conversation didn't include Paddy McCourt. He's a legend in this city.
"They don't make players use Paddy anymore. It's all pass, pass, pass. There is no articulation of the ball and Paddy brought that in abundance.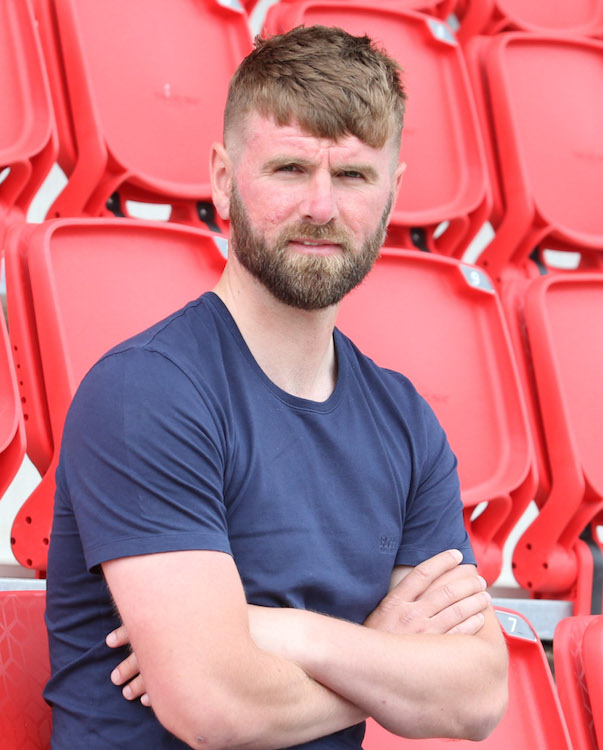 "Everyone in the city is proud of Paddy. He is an 'A' Licence coach and wants to put something back into football.
"There are ghosts from the past who were ex-players and they don't want to give it a go or put something back – but Paddy is coming back to put something back into it."
Derry City Director Denis Bradley said the move was 'incredibly important' for the club.
"He has been a long standing and very skilled member of our city in the football world and has done great things," Bradley said.
"We are doing something important, positive and futuristic. It's a very strong statement by the Board of Directors in that we have someone of his stature coming to work with young people. The club is position itself among young people in the city and in the area.
"We are committed to bringing in and nourishing young people in a manner that makes a statement about the beautiful game – and one of the great things that Paddy contributed is to the beauty."
Tags: