There was outrage in Letterkenny yesterday afternoon when a small dog was discovered in a parked car under extremely hot conditions.
The alert was raised when passers-by saw a dog in distress in a parked car at the Letterkenny Retail Park.
The window was cracked down a small amount, but sources at the scene said the dog was excessively panting and distressed from the heat. The little pet tried to hide in the footwell under the steering wheel to avoid the glare of the sun in the car.
It is believed the car owner had left the dog for over an hour, despite the many warnings from ISPCA over the dangers of leaving pets in vehicles during this current heatwave.
People at the scene attempted to squirt water through the window opening to the dog, but attempts to cool the animal were unsuccessful.
Passing Gardai were alerted to the incident and, using the car registration, tracked the owner. The owner eventually returned to the car.
One man, who contacted Donegal Daily after witnessing the incident, said "That poor wee dog. It's not like there haven't been enough warnings. That car must have been like a microwave on full blast.
"How would the owner have liked it if they had been locked in a car with a tiny piece of the window down.
"If they can't look after their dog then they should be allowed to own one."
The event has sparked a fresh warning locally about leaving pets in cars.
The ISPCA have launched a campaign to warn that dogs can die if left in hot cars. Leaving a window open or parking in the shade is not enough to prevent heatstroke under intense sunshine. Even 10 minutes in a hot car can be fatal, the ISCPA warns.
If a member of the public sees a dog in a car, the correct procedure is to contact local Gardai or the ISPCA Helpline on 18900515515. For more information on caring for pets in summertime, visit: https://www.ispca.ie/news/detail/keep_pets_safe_in_hot_weather_with_our_summer_tips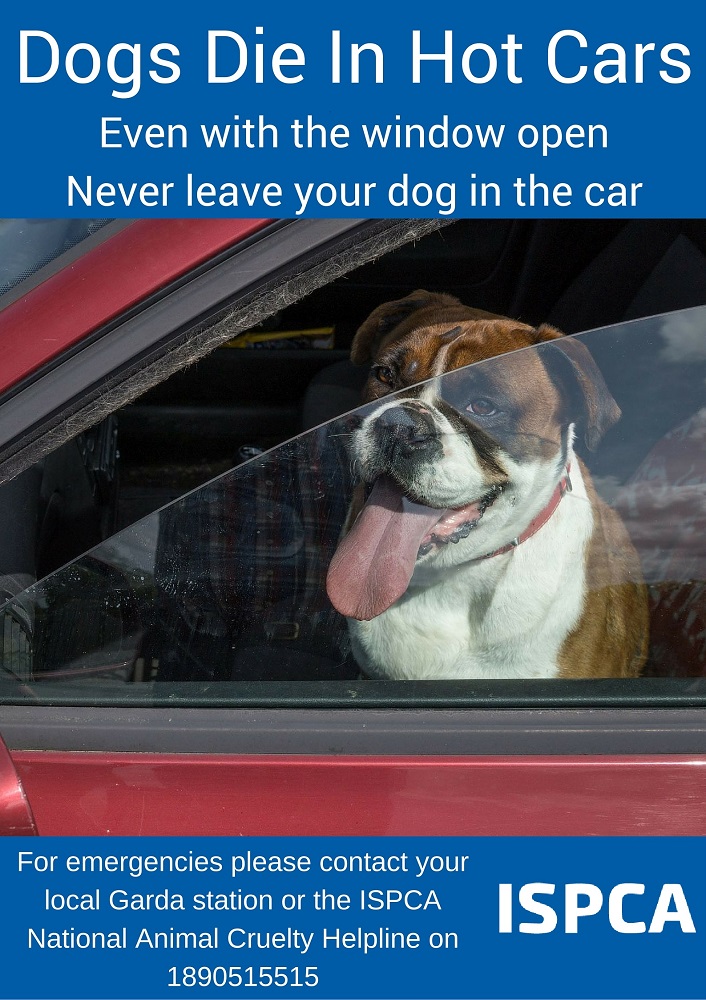 Tags: