Bundoran teenager Katie McGloin says she is still pinching herself after being one of the first people to welcome Prince Harry and Meghan Markle to Dublin.
As a Youth Ambassador with The Shona Project, Katie (17) had an exclusive meet and greet with the Royal newlyweds on Tuesday evening during a summer garden party at the British Ambassador's residence.
The ambitious Donegal teen took the opportunity to talk to the couple about youth mental health and wellness alongside the founder of The Shona Project, Tammy Darcy from Waterford.
Not only were they invited to the coveted gathering which included Irish celebrities, social entrepreneurs and members of the government, Tammy and Katie were also the very first to meet the Royals.
Tammy was told by a representative of the British Embassy that they were selected because Meghan is a great advocate of the work that Tammy and The Shona Project do with young women.
"It was surreal to be invited to an event like this, the Duke and Duchess are such progressive change-makers who I admire. It was amazing to have the opportunity to meet them!" said Katie.
Tammy and Katie had a five minute conversation with the Royal visitors about the Shona Project, which Meghan said she was familiar with. Meghan, who is a proud feminist, told Tammy that the kind of work she was doing with young women was hugely important.
The Shona Project is a multi award-winning not-for-profit organisation that supports girls living in Ireland aged 12 to 18 through a school workshop programme and social media community. It gives a voice to young girls, and deals with issues such as bullying, anxiety, sexuality and self-esteem.
Tammy was allowed to bring one guest and invited Youth Ambassador Katie because of the support that she has given to The Shona Project.
Tammy said, "Katie and I were so honoured to discuss the work of the Shona Project with Meghan and Harry who are both very invested in youth mental health and wellness."
Katie is the founder of Ireland's first gender-neutral clothing company – K.T. Clothing Co. She set up the company while in Transition Year at Coláiste Mhaigh Éne and has won numerous awards as a pioneering young business leader.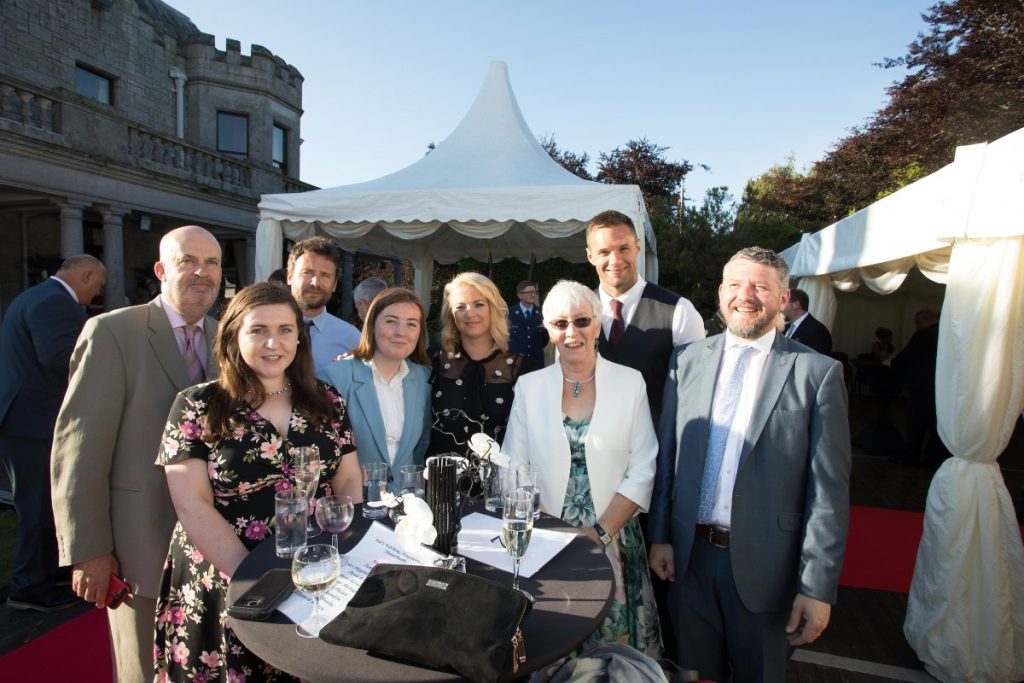 The rest of their evening in Dublin was spent rubbing shoulders with the likes of Bressie, Amy Huberman, Mary Robinson, Sinead Burke, Simon Harris and Simon Coveney.
Looking back on the day, Katie tweeted: "Still pinching myself to be quite honest!"
Tags: