The Radisson Blu in Letterkenny will be showcasing their luxurious new ballroom and wedding brochure to brides and grooms to be on September 9th & 10th.
View the stunning wedding facilities on offer at this 4* property – No appointment necessary:
Sunday 9th September – Wedding Open Day: 12pm – 6pm
Monday 10th September – Wedding Open Evening: 6pm – 9pm
The newly decorated ballroom will be fully dressed to show to brides and grooms how their wedding day will look when getting married in the hotel.
The dedicated wedding team will be on-hand to answer any questions you may have about your upcoming wedding.
2018 has been an exciting year for the hotel after recently being awarded 'Best Bridal Venue' in the North West Bride Awards, as well as competing a substantial refurbishment of the lobby earlier this year.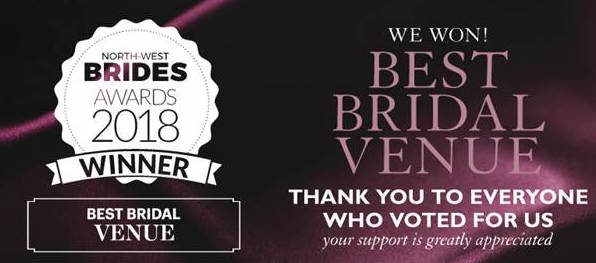 The new reception is completed with stunning statement lighting, offering the perfect backdrop for beautiful wedding photos and enhancing the already welcoming ambience for guests. View the hotel's 'Secret Garden' which is yours exclusively to capture a special & unique wedding photo on your big day.
The Radisson Blu Hotel Letterkenny holds an AA Rosette Award for Culinary Excellence and has done so for the 7th consecutive year.
During the showcase, the wedding team will be launching their brand-new wedding brochure for 2019, 2020 and 2021 weddings. The hotel specializes in offering a variety of wedding packages that are completely tailorable to suit each wedding couples' bespoke tastes.
Whether planning an intimate wedding of 75 or a celebration banquet for 320, Radisson Blu will offer you the highest level of service and attention.
For further information or to begin your #SomethingBlu journey, contact our experienced Wedding Coordinator, Jonathon, on 0749194444 or email Jonathon.officer@radissonblu.com
• Facebook Event – Sunday 9th September: goo.gl/yEbs6c
• Facebook Event – Monday 10th September: goo.gl/ucsgXv
• Website: http://www.radissonblu.com/hotel-letterkenny/weddings#/wedding-packages
Tags: