Ardara and Downstrands Golf had a big day at their newly-refurbished grounds at the weekend.
The DTL League was shot in the morning with Club member Thomas Given holding out to take high gun.
The club started their 15-bird DTL with assistance from Tommy Love and Shaun Gavigan.
33 shooters competed in the open shooting 27 lines.
There were 11 maximums and with Charlie Spence have to leave early that left Patrick Maloney, Mark Barnett, Thomas Given, PJ Gallen, Dermot Mimnagh, Bertie Coulter, PJ Kelly, James Melly, Tommy Love and Tommy Cunningham shooting off.
The Shanaghey men held off Given with PJ Gallen taking first, followed by Dermot Mimnagh and Thomas Given second and third.
The club High Gun was Thomas Given who won a sweater kindly donated by Molloy's knitwear Ardara.
A box of Catridges, which was very kindly donated by Shanaghey shooting grounds, was raffled and was won by Philip McDaid.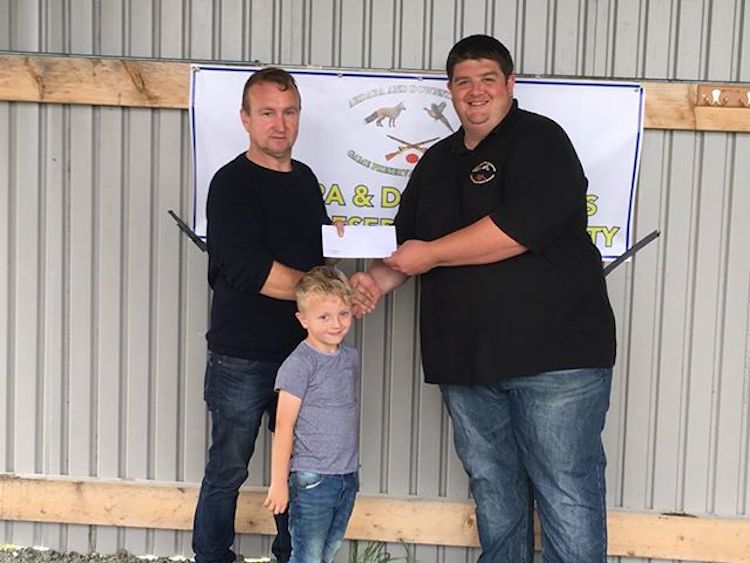 There were a few surprising colorued clays which caught one or two by surprise.
All the prizes were donated by our surrounding clubs the winners will are below.
David Scott – DTL & Sporting in Killybegs
Noel Given – 2 lines DTL in Raphoe
Bertie Coulter – 2 lines DTL in Raphoe
James Melly – 2 lines DTL in Inver
David Classon- 2 lines DTL in Inver
The club would like to thank the Individuals who donated and those who helped out during the construction of our new covered layout which was officially opened by Marion Byrne, her daughter Clodagh McGill, Richard Barrett and Danny Gallagher.
Marion's Late husband Donal was a founding member with Richard and Danny in 1977.
On another positive note Club member Shaun Gavigan headed to Carndonagh to shoot the Co.Championship in the ABT discipline of which he was defending which he was of course successful at.
Ardara native and Killybegs Gun Club member Charlotte Kennedy finished third.