Finn Valley College in Stranorlar held their annual QQI Awards for Post Leaving Certificate students on Friday last on what was a record year for enrollment. 
Seventy-two students were enrolled across the three courses for the 2017/18 year, which was a record number for FVC.
Guest of honour on the awards night was Mr Ian Harkin, Managing Director of Lottie Dolls who presented awards to the Business Administration, Sports, Recreation and Exercise and the return, after 20 years, of an Early Childhood Care and Education class.
Mr Harkin spoke to the audience about his own personal journey that began with an Accounting degree in LYIT, took him to many parts of 'what has become a very small world' to where he is today with his company which is based ironically back where it all began at LYIT in the Co-lab.  He offered several nuggets of sound advice to the students including don't be afraid to take risks and to always ask for advice.
In her address, course coordinator Ms Boland congratulated the students on their excellent results with many students obtaining distinctions in all modules.
Quite significant this year was the high percentage of students gaining entry into degree courses in NUIG, DCU, UCC and Maynooth University as well a number of courses in LYIT, IT Sligo, NWRC and England.
Many of the students used their PLC results and gained entry in Round 0 in early August. A number of other students, particularly those studying Childcare, obtained employment in their vocational area.
Alongside completing their QQI Level 5 courses, the students obtained several other useful qualifications in other areas – a number of the Sports class qualified as Lifeguards and all completed their Coaching Badges in Gaelic and Soccer.
The Childcare students completed a First Aid Course and online Child Protection Training. 17 of the Business Administration class sat the Department of Education Advanced Typewriting Exam which is the practical element of The Teachers Certificate in Typewriting, with all achieving 1st and 2nd class honours.
The high enrolment figure and the huge number and variety of pathways leading from the PLC courses are a fitting endorsement of the quality of courses on offer at FVC.
Limited places are still available for enrolment on the Business and Sports courses for this coming year.  Contact the school at 074 9131684 or email finnvalleycollege@donegaletb.ie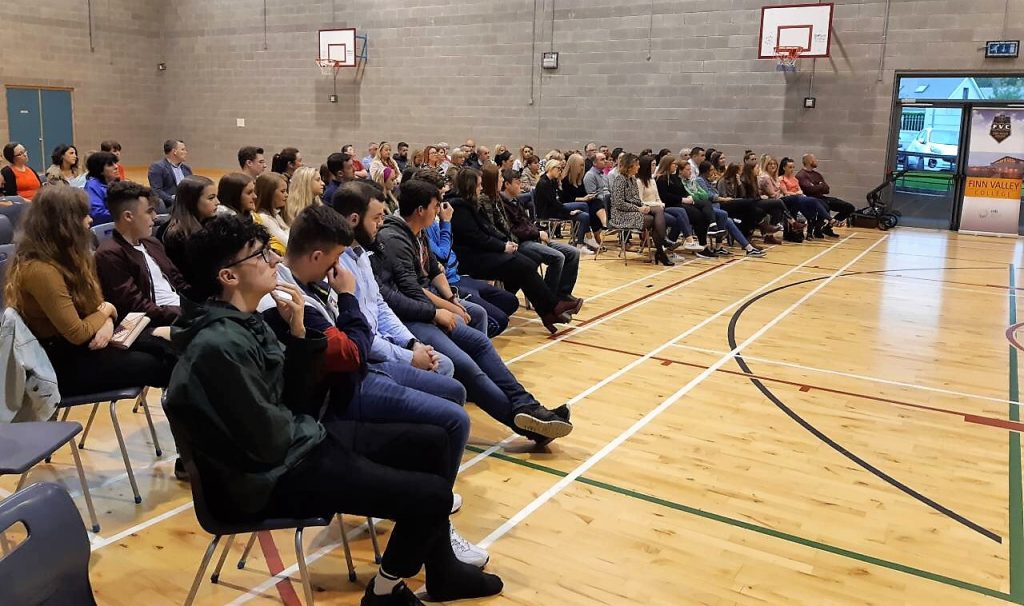 Tags: