The Autumn Cross country in Dublin has for many years been the opening shot in the new season at the national level.
However, in a competitive environment and in more recent years it has doubled up as the fixture that works as a trial for the Irish Masters teams for the November International v England, Scotland, Wales and NI.
Hence today it was a case of many senior and master athletes hitting the road to the capital to toe the line and put that training of recent months to the test.
Best of the senior group was Gerard Gallagher an athlete that returned 15.01 for 5k on the road on his last visit o Dublin today 28th in a quality international field.
The good news came via the Masters first up the women the top performance of the day the multi times Donegal senior champ Teresa Mc Gloin winning convincingly her category excellent run that earned her the athlete of the meet the Jim Mc Namara memorial.
Catriona Devine nailed a return to the international stage also as did Noreen Bonner and Kay Byrne in the various categories encouraging and a reward for hard work.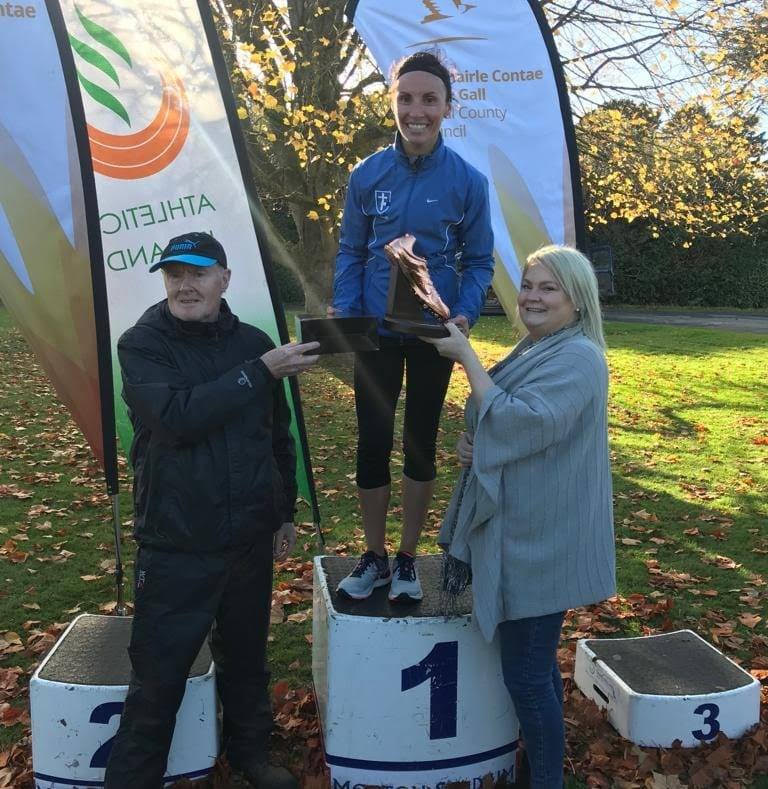 The men's story revolves around Castlefinn athlete Barry Harron, who came 3rd, just two seconds behind Ciaran Doherty, who also continues to show good form so both are vital components of that age group team.
Many others made the journey and its an indication of a positivity within the larger squad at FVAC that they engage at this level.
Next outing for these athletes is the Donegal senior Nov 4th back at Valley in conjunction there with  the county open relays 4 x 500m grass relays u10 u12 u14 u16
In the meantime, it is the Ulster under 10-18 championship at Antrim next Saturday in which the club has 11 teams entered.
Tags: