Fans of the legendary Cabaret Craiceáilte in Donegal will be able to join the fun from the comfort of their homes for the very first time this week.
The 'Cabaret Craiceáilte' is one of the most important and revolutionary events in the Irish language world and this year it celebrates its 25th year on TV.
On the last Saturday of every month, this event takes place in Teach Hiúdaí Bheag located in Bunbeg in the Donegal Gaeltacht
The energetic, colourful, dynamic event has received national recognition for introducing all kinds of diverse music: Irish traditional to rock, reggae to world music and many more genres.
TG4 are celebrating the show's anniversary with a special broadcast at 21:50 this Friday the 28th of December.
'An Cabaret Craiceáilte @ 25' will celebrate all things central to the Cabaret and the various events, circles and festivals they hosted over the years, as well as contemporary Irish language itself.
Rónán Mac Aodha Bhuí himself – a Gael, Broadcaster, a revolutionary of music and language, as well as the main Cabaret Craiceáilte organiser will be host on the night, brought to you from 'Ionad Cois Locha' in Dunlewy.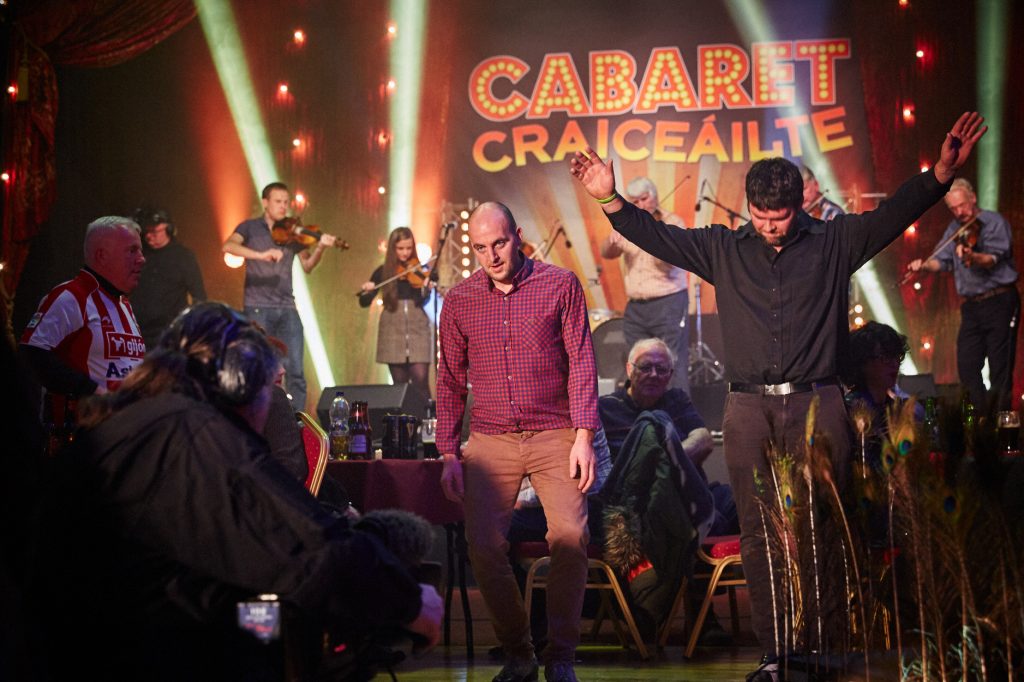 nts, such as: KILA, BRÉAG, Donegal Fiddlers (Campbells & Mooneys), Devane Brothers, Diane Ní Chanainn, Eve Murtagh & Emma Ní Fhíoruisce and many more.
Woven through the programme, we will see footage that portrays the development and spirit of the Cabaret, as well as Irish language contemporary music itself.
From the very first 'Féile Craiceáilte' that took place in Rathcairn in 1993, to festivals like Electric Picnic, Oireachtas na Gaeilge and Féile na Gealaí 2018.
Sonas Productions have produced 'An Cabaret Craiceáilte 25' for TG4 with support from Northern Ireland Screen's Irish Language Broadcast Fund.
Tags: