Donegal woman Margaret Gordon is celebrating the launch of her new short story book – The Fairies of Drumboe Woods.
Inspired by folklore and her local area, the story is a precious tale of mystery and magic.
The main character is Grace, an inquisitive child who sets out to investigate the appearance of fairy doors in her local woodland of Drumboe, which is familiar to many in the Twin Towns.
Inspiration for Margaret's story was never too far from home, she said: "Fairy doors really did appear in Drumboe Woods in 2018, and have had a positive impact on the lives of children and their families.
"I walk in the woods most days and have observed children pull their parents around the paths of Drumboe Woods, like they are all on a treasure hunt. They count the doors, check out the jewels and colours, and I have no doubt, imagine what the fairies are like, behind the doors."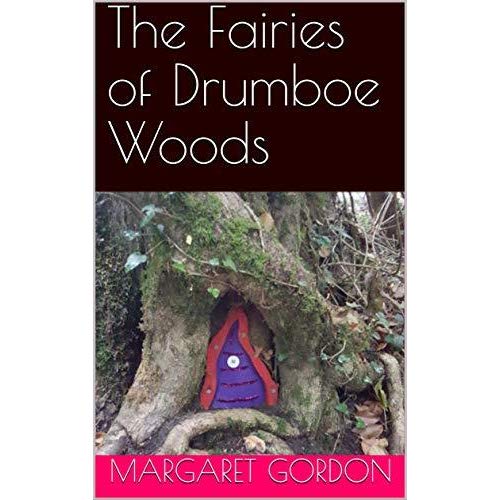 As a retired social worker, Margaret has a keen interest in the parent-child relationship and the importance of family. She has brought her own experience of being a mum and working with children into the book to celebrate family bonds.
Margaret said: "We often take for granted the relationships we have with parents, aunts, uncles and grandparents. But these relationships give us a sense of who we are, where we fit into families and communities, giving us a sense of belonging.
"In The Fairies of Drumboe Woods, Grace looks to her mother and grandfather for historical information about Drumboe Woods. Sometimes we take for granted the wealth of information and knowledge the generations before us, have to share."
Margaret is from a family of 10 children and loved to escape into a good book as a child. Now, she still celebrates the power of reading:
"As a parent, I read books with my child long before he was able to appreciate the stories. I've long believed that spending time reading with children, forms and strengthens a close bond, fostering a love of words, a love of stories and imaginative play. These qualities surely enhance the experience of unexpected surprises, like the mysterious appearance of the fairy doors in Drumboe Woods," she said.
The Fairies of Drumboe Woods is a fictional story about a mysterious presence, but people in Ireland have long-believed in the supernatural creatures.
Margaret said: "In Ireland, there is a longstanding history of the presence of fairies in our folklore. Fairy forts and fairy rings still exist today. While most people do not believe in fairies, there are innumerable examples of construction companies deliberately avoiding fairy forts and rings. Even in the 21st century, it is quite likely that they would go around a fairy ring or fort, rather than dig it up."
Could fairies really live in Drumboe Woods? You'll have to pick up a copy of the book to find out.
The Fairies of Drumboe Woods is on sale now online and in Eason's Letterkenny, The Book Centre in Ballybofey and The Four Masters Bookshop in Donegal Town.
Tags: