A mother has told of how children 'were screaming' in fear as a 'major incident' forced the evacuation of a the Aura Leisure Centre in Letterkenny.
Three children were hospitalised with up to 60 others treated on site after the incident at around noon today.
A large fleet of emergency services personnel rushed to the scene when several people, most of them children, fell ill after taking a reaction to the water.
"My three children were in the pool and my son said he was diving when he saw a dark fluid coming out in the pool under the water," one mother, an eye-witness, told Donegal Daily.
"Kids were screaming and running around.
"Some dark brown fluid came out in the pool and the staff took them out. Kids were sick, coughing and vomiting. The kids were all shaking and scared."
Letterkenny University Hospital has put its emergency plan in place, although a large number of people who were affected were treated on-site. Around 100 people, situated all over the complex, were evacuated after emergency services arrived.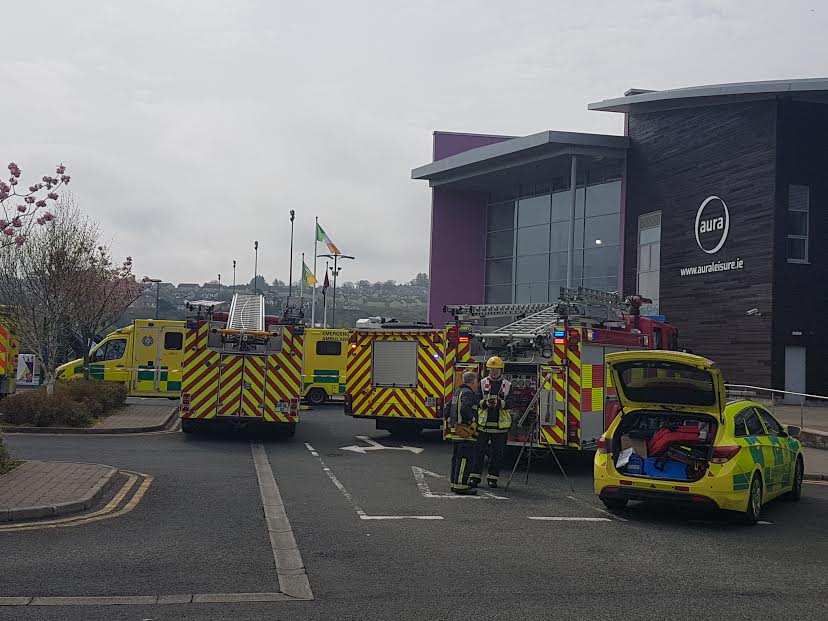 The mother said: "We were just told to go home and get milk for the kids. The ambulance people were doing triage at the scene, but some children were taken to hospital."
Another parent, who was in the viewing gallery at the time, described witnessing 'a green liquid spraying into the pool'.
There are not believed to be any life-threatening injuries.
There is currently no admission to the Aura Leisure Centre.
Tags: