Established Donegal musicians, Icebreakers – decided to treat old friends and new to an exclusive showcase event in House Wine Bar & Tap Room last Friday night.  
A full room of guests experienced a taste of the live Icebreakers set, where the lads entertained everyone with a lively performance playing a range of genres – in the beautiful, ambient setting that is House, a unique venue perfect for this special gig!
The lads themselves (Daireann McGee, Convoy – Keys, and Guitar, Tony Laird, Raphoe –   Drums, Rudi Feenstra, Fanad – Guitar, Darren Carr, Fanad – Bass, and Vocals) have been gigging in venues across the county and beyond over the last 15 years, a highly energetic and professional live covers band who specialise in events and weddings.
This social evening with Icebreakers was a hit with all who came along and was a fantastic opportunity for couples searching for their wedding band to see Icebreakers perform in Letterkenny.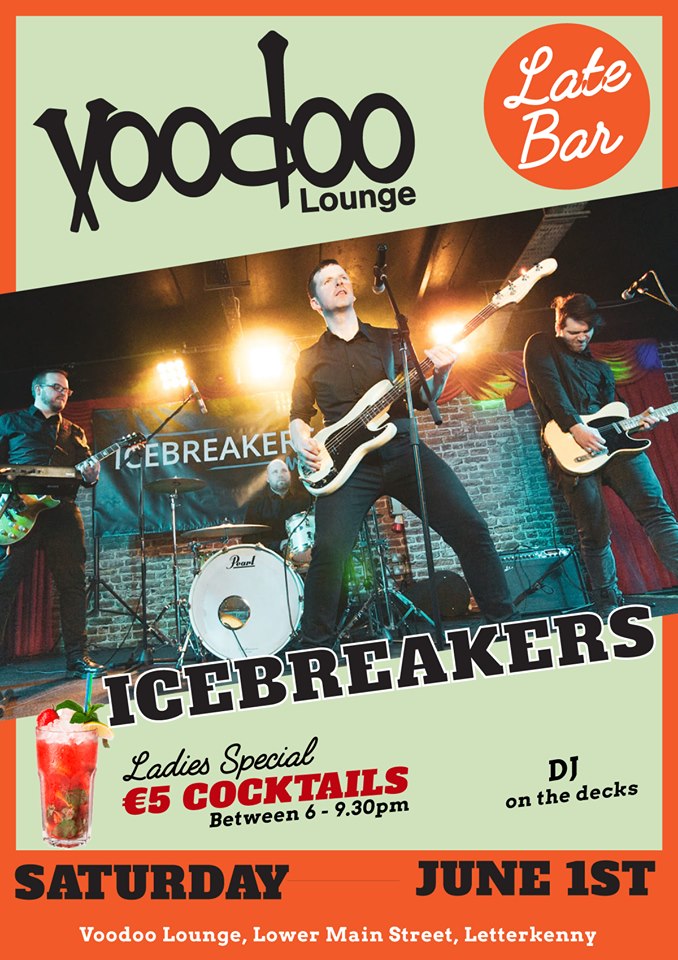 For anyone that happened to miss out on the event, and is seeking a live band for an event – or wedding, Icebreakers are bringing the band to Voodoo Lounge this bank holiday on Saturday the 1st of June, starting around 12:30
Check out Icebreakers on Facebook and Instagram, or head over to www.icebreakers.ie
Tags: