TERMON PRODUCED a super final 16 minutes to come from six points down to beat a gallant Gaoth Dobhair team by four points to lift the county minor title in Convoy tonight.
Termon 1-11 Gaoth Dobhair 2-4
By Charlie Collins in Convoy
Mark Gallagher's goal in the 63rd minute finally clinched a brilliantly contested final at the excellent facilities at St.Mary's Convoy for Trevor Alcorn's team.
Termon were hit by two first-half Gaoth Dobhair goals inside the opening sixteen minutes and were four behind at the break.
When the opening 17 minutes of the second-half failed to produce a score by either team they showed great patience before out scoring their opponents by 1-7 to 0-2 in the final 16 minutes with a mixture of brilliant points from play by Aaron Reid, captain Ryan McFadden (2), Jack Alcorn and  Jamie Grant plus a couple of Reid close-in frees and Gallagher's goal.
We didn't have a score for eight minutes before Aaron Reid pointed a free from an acute angle. Two more later Gaoth Dobhair hit back when Fiachra McCole finished off an excellent move by fisting the ball to the net , Jamie Doherty provided the final pass to him.
Cathal Gillespie converted a 20m free and five minutes later the Gaoth Dobhair lads added a second goal when a sweeping move up the pitch involving a number of players ended with Stephen McFadden cross cum shot deceiving keeper Emmet Maguire as it flew into the far top corner of the net, 2-1 to 0-1 to Gaoth Dobhair after 16 minutes.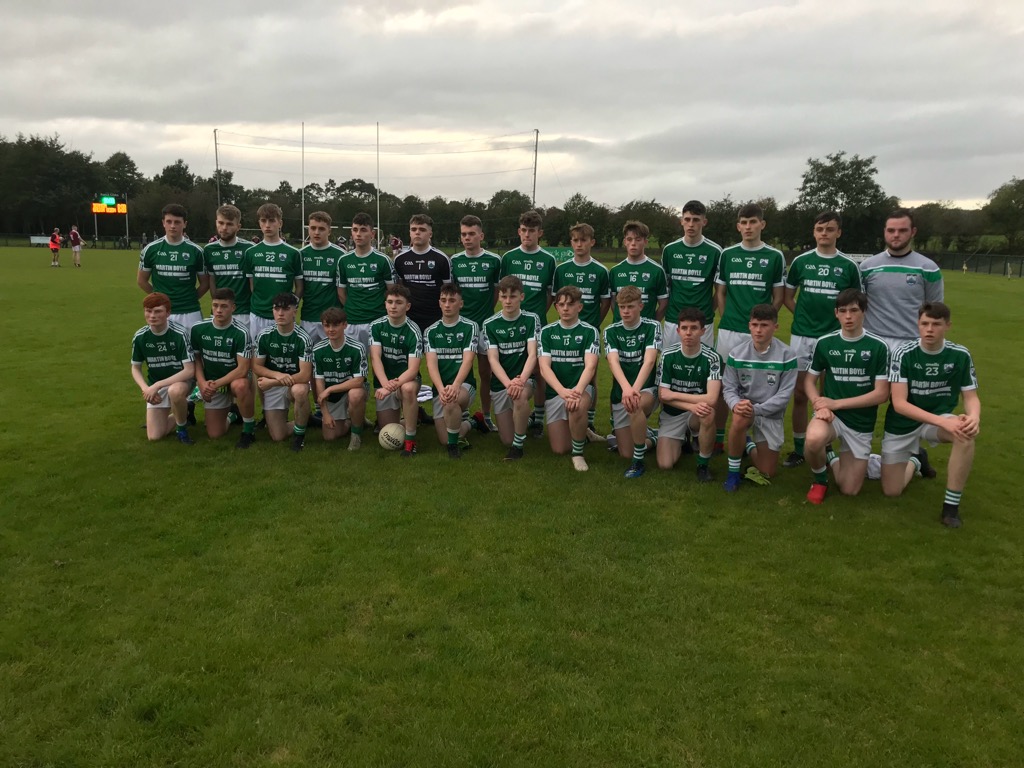 After a scoreless period Termon replied with frees from Ryan McFadden and Aaron Reid, Fionnan Coyle added a Gweedore point from distance and just before half-time Ryan McFadden finally added a Termon point from play to leave it 2-2 to 0-4 at the break.
The opening fifteen minutes of the second-Half failed to produce a score as defences dominated. Finally Aaron Reid broke that deadlock in the 48th minute with a super long and three minutes later Ryan McFadden kicked two mighty points from distance to leave just a point in it 2-2 to 0-7.
A minute later Gweedore got their first score in 30 minutes when Stephen McFadden converted a 20m free. But two minutes later the sides were level as Jack Alcorn and Jamie Grant hit super Termon points from long range to bring the teams level 2-03 to 0-09.
Back came Gaoth Dobhair with another Stephen McFadden free to edge ahead yet again with three minutes of normal time left.
But back came Termon and two Aaron Reid frees after excellent attacks were ended by Gweedore fouls and he tapped them over to give Termon the lead for the first since the 8th minute .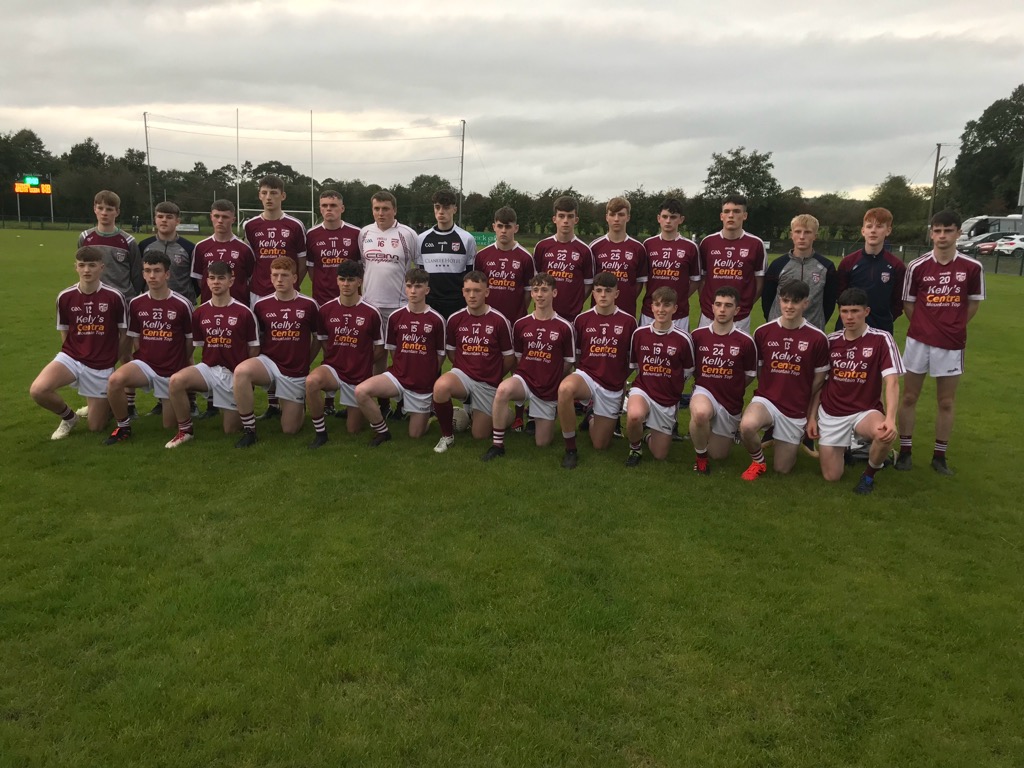 And they put the icing on the victory cake in the 63rd minute when after repelling a Gaoth Dobhair attack they raced down the field and Ryan McFadden set up sub Mark Gallagher to palm the ball to the net to complete a super comeback and give the Termon lads a deserved victory and County Minor Championship.
It was a great effort by the Termon lads and their management must also be given credit for their use of bench as Stephen and Conor Black and goalscorer Mark Gallagher all made telling contributions to the victory but this was a real example of a squad been rewarded for a lot of hard work and togetherness when the going got tough.
Gaoth Dobhair: David Roberts; Michael Doherty, Roan Tuc  Aiden Breathnach; Liam McFadden, Domhaill McBride, Cian McEntee; Dylan Dwyer, Fiacha McCole (1-0); Stephen McFadden (1-0), Eoin De Burca, James Doherty; Stephen McFadden (0-2f)  , Cathal Gillespie (0-1),  Fionnan Coyle (0-1). Sub: Shaun Paul McFadden for J.Doherty (59).
Termon: Emmet Maguire; Michael Trearty, Jamie Grant (0-1),  Kevin McGettigan; Caolan Gallagher, Marty Steele, Conor McFadden; Jack Alcorn (0-1), Ryan McFadden (0-4, 1f); Bobbie McGettigan, Steve McDaid, Aaron Reid (0-5, 4f); Brian McGettigan, Adam McElwaine, Conor Cassidy. Subs: Stephen Black for Brian McGettigan (19) , Conor Black for McFadden (22), Mark Gallagher (1-0) for McElwaine (36), Evan Coleman for McDaid (47),  Luke Mc Garvey for Steele (57).
Referee: James Connors (St Eunan's)