DONEGAL forward Jamie Brennan has welcomed the addition a new partnership Donegal GAA and the Abbey Vocational School in Donegal Town.
Upgraded gym facilities at Abbey VS – through the help of sponsorship from Liam Clancy of the Abbey Hotel – will be provided to Donegal GAA teams for usage.
"It's a great addition," Brennan said. 
"It's the focal point now for south Donegal and we have easy access. 
"It's brilliant, not just in terms of being conditioned, but with rehab and recovery."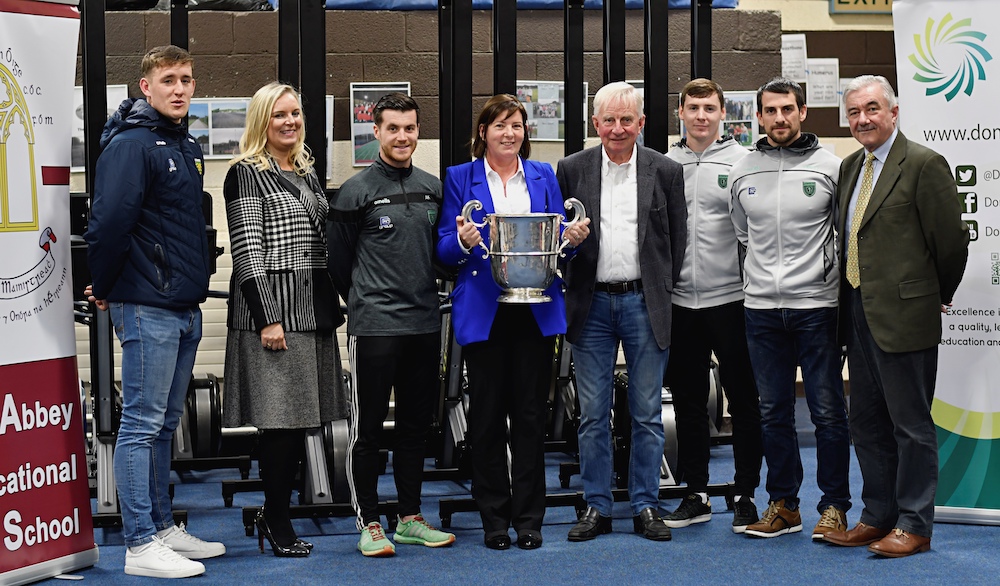 The new partnership was launched on Tuesday afternoon. 
Donegal senior players Brennan, Paddy McGrath and Hugh McFadden were present along with Donegal GAA Games Development Manager Aaron Kyles, County Chairman Mick McGrath, representatives from the Abbey Hotel, Abbey VS Principal Geraldine Diver and students.
Listen to the full interview below …
Tags: