Donegal hurlers led by one point 0-15 to 1-11 in the 50th minute of this League opener at O Donnell Park but failed to score again and opponents Armagh added 1-6 to run out comfortable winners in the end, writes Charlie Collins
Donegal 0-15 Armagh 2-17
Declan Coulter gave Donegal an early lead from a free but Armagh hit back with points from play by Danny Magee and Ruairi Convery.
After a scoreless period the visitors added two more points from Eoin McGuinness and a Convery free and Coulter replied with a long range free to leave two points in it after 18 minutes.
Donegal were wasteful after this with a number of poor wides before Coulter converted a 65 after Gerry Gilmore had been denied by Armagh keeper Fintan Woods as he went for goal.
An excellent Gavin Browne brought Donegal level in the 24th minute as they dominated and a Brillant side-line cut by Coulter made in four points in a row for the home team .
Coulter, the Armagh native , added points from play and a free but two from Danny Magee and one from Convery left the teams level in the 32nd minute of this keenly contested encounter.
Gerry Gilmore restored Donegal's lead with a fine score and then Donegal keeper Luke Woods denied Dean Gaffney penalty after a foul on Eoin McGuinness .
Convery converted the resulting 65 , Paddy McBride gave Armagh the lead but Declan Coulter had the final say of the half as he robbed full-back Artie McGuinness and blasted over the bar from an acute angle to leave it 0-09 apiece at half-time.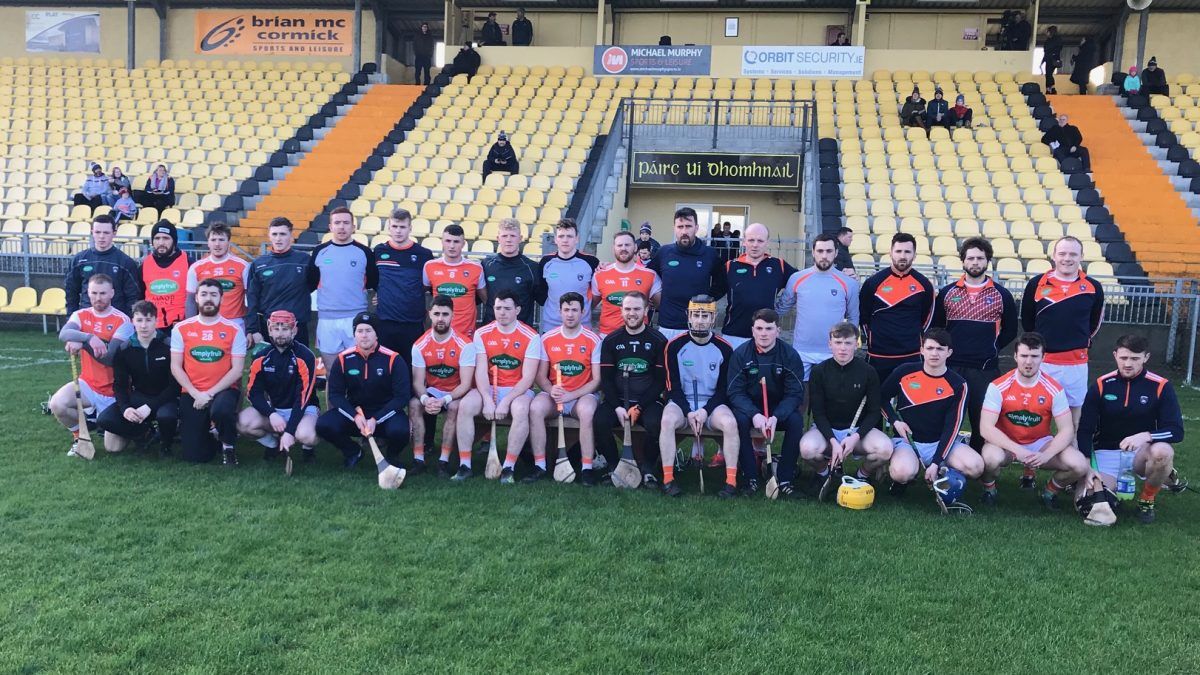 The visitors got the perfect start to the second-half , midfielder Tiarnan O Neill did the work before setting up Eoin McGuinness who blasted to net from close range.
Donegal responded well with points from PJ McCarron , Gilmore and two from to regain the lead by one point 0-13 to 1-09.
Ruairi Convery converted a free to level it up yet again but Coulter and McCarron with two points in a minute had Donegal ahead again .
Convery pointed and then Ryan Gaffney hammered in a super goal to put Armagh two points in the lead in the 51st minute , 0-15 to 2-11.
Nathan Curry and Danny McMagee added points for the visitors to extended the lead to four and in the final stages they took command adding points from Convery , subs Patrick Quinn and Conor Devlin and Danny Magee to wrap up a fine victory at 2-17 to 0-15 in their favour.
Donegal: Luke White; Ciaran Finn,  Christopher McDermott, Padraig Doherty; Stephen Gillespie, Sean McVeigh, Jack O'Loughlin; Ronan McDermott, Joe Boyle; PJ McCarron (0-2), Danny Cullen, Declan Coulter ( 0-10); Gerry Gilmore (0-2), Gavin Browne (0-1), Sam Doherty. Subs: Bernard Lafferty for Sam Doherty (h-t), Michael Donaghue for Finn (52), Mark Callaghan for Padraig Doherty (64), Lee Henderson for Gilmore (65).
Armagh: Fintan Woods; Aaron Fox, Artie McGuinness, Kieran McKieran; Odhran Curry, Oisín Keenan, Shaun Toal;  Paddy McBride (0-2), Tiarnan 0'Neill; Tiarnan Nevin, Nathan Curry, Ruairi Convery (0-6); Eoin McGuinness (1-1), Dean Gaffney, Danny McGee (0-5). Subs: Patrick Quinn (0-1) and Ryan Gaffney (1-0) for McBride and Toal ( both h-t ), Marty Moan (0-1) for O'Neill (59), Conor Devlin (0-1) for A McGuinness (63).
Referee: Kevin Brady (Louth).
Tags: