Ireland West Airport are delighted to announce, in partnership with Portwest, the 5th annual charity 5k runway fun run on Saturday 28th March 2020.
This is a unique opportunity to run or walk on the famous runway. All are welcome to attend with all proceeds from the event going to our three nominated charities for 2020, The Childhood Cancer Foundation, The Kevin Bell Repatriation Trust and Sensational Kids Project.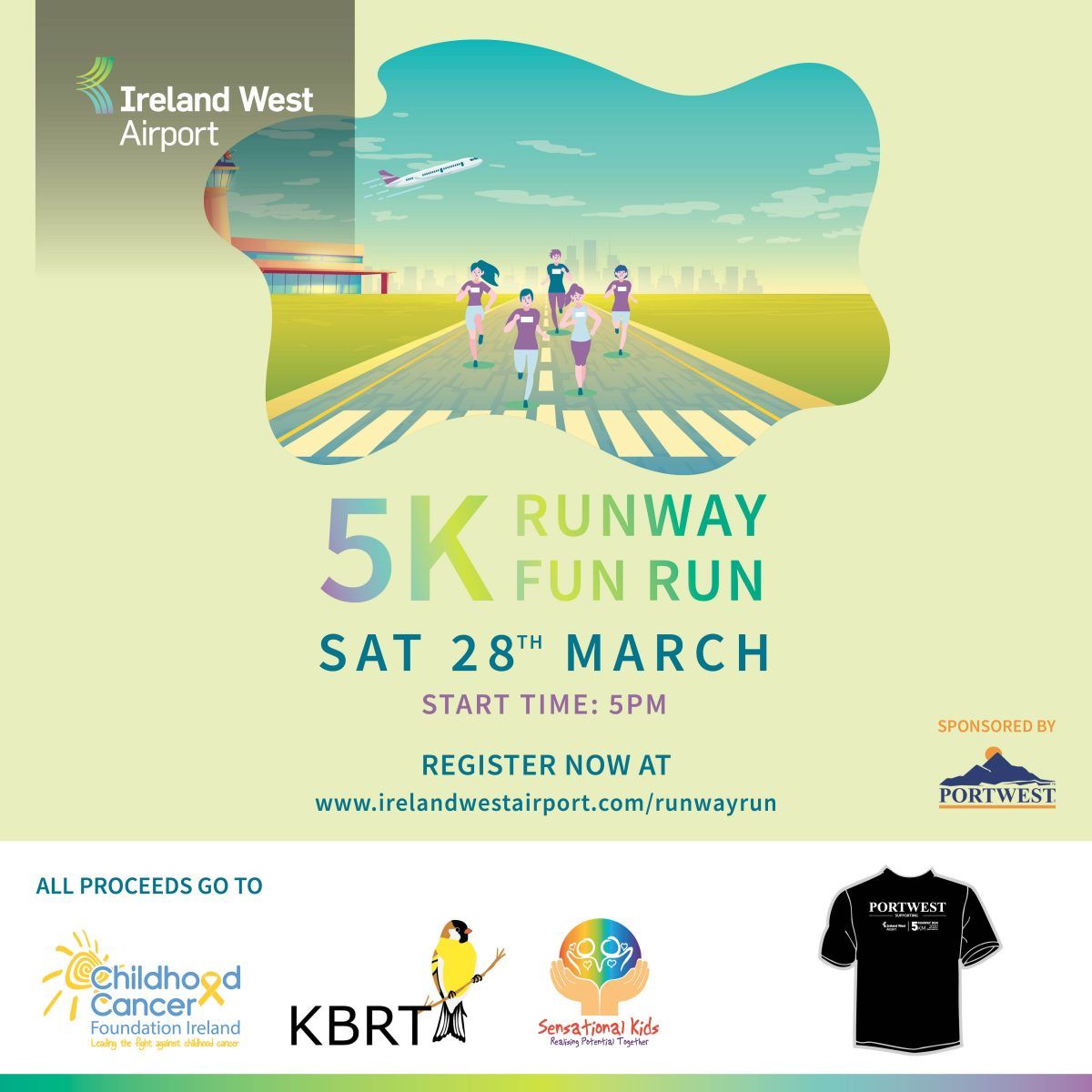 This year will be a memorable year for the Runway run as the run will take place on the brand new runway which was completely resurfaced in 2019.
As an added incentive this year all who sign up online to take part in the Runway Fun Run will be entered into a draw to win a pair of flights to our newest destination, Palma Majorca, which starts on March 31st with Lauda and Ryanair. Flights operate twice weekly every Tuesday and Friday throughout the summer.
When? Saturday 28th March at 5pm
Where? On the runway at Ireland West Airport
Tickets: www.irelandwestairport.com/runwayrun
Tags: