Donegal Airport has again landed a place on the shortlist of the World's Most Scenic Airports. 
The Carrickfinn airport is hoping to take off with the top prize again this year, and they are calling on the public to cast their votes and secure another win.
Donegal was 2018 and 2019's top most scenic airport in the world, and it's no surprise for pilots and passengers who use it regularly.
Passengers at Donegal Airport are treated to breath-taking coastal scenes due to the location of Donegal airport. Spectacular mountains, golden sand beaches and picturesque islands are just some of the features spotted from planes when they land in West Donegal.
"There is nowhere as lovely as the wild rugged beauty of unspoiled Donegal," said one passenger.
This year, PrivateFly has shortlisted 74 airports around the world in 6 different regional categories, with Donegal ranked among Europe's top airports.
Runways in the running for prizes worldwide are located in amazing geographical settings – ranging from iconic cityscapes, to island and coastal approaches, to mountain top runways. 
Voting opened on Friday February 14th and will run until March 15th – Vote for Donegal at  www.privatefly.com/vote-scenic-airports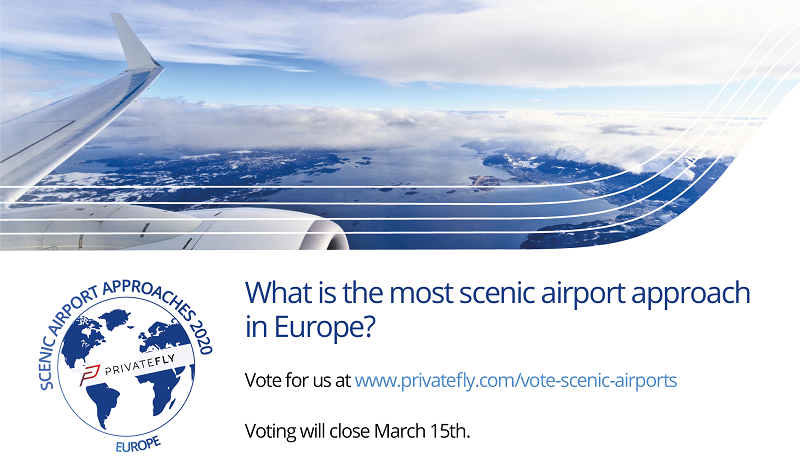 Tags: