Donegal Daily is celebrating a month of poetry with the #WeAreThePoetsDonegal series, in association with Poetry Ireland.
Throughout April, we will share daily poetry by established writers from across the county.
This series invites you to take a moment to read, enjoy or share poetry in the lead up to Poetry Day Ireland on Thursday 30 April 2020.
---
Today's featured poet is James Finnegan: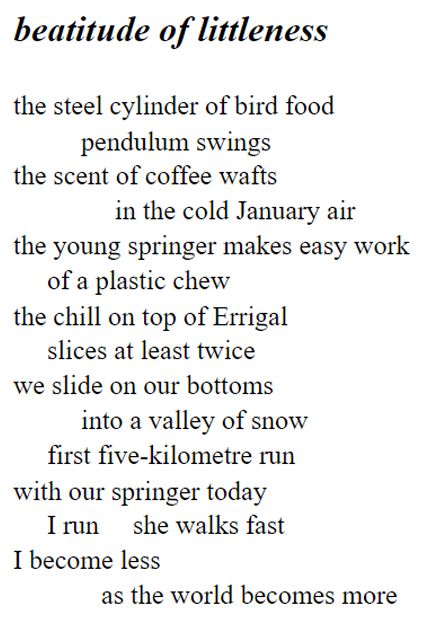 ---
About the poet: 
James Finnegan – shortlisted for Hennessy Literary Award (2018), highly commended in the Patrick Kavanagh Poetry Competition (2016, 2018), published in New Hibernia Review (2019), Poetry Ireland Review (2018), CYPHERS (2017,2018, 2019), Skylight 47, The Honest Ulsterman – HU (Oct 2019), The Blue Nib (Sept 2019, Jan 2020), The Cormorant (Dec 2019), North West Words, and The Best New British & Irish Poets 2018 – first full collection of poems Half-Open Door (Eyewear Publishing, 2018).
---
#WeAreThePoetsDonegal – Click here to read the full series so far.
Visit www.poetryireland.ie for more as we countdown to Poetry Day Ireland.
If this series has inspired you to write your own poetry, you are invited to send them in to wearethepoetsdonegal@gmail.com to be featured at the end of the month.
Tags: