KELLY'S Centra have partnered with Highland Motors Renault at the Mountain Top as home deliveries become a focus of customers following further restrictions that were announced last week. 
Mairtín Kelly and Lawrence Harrigan, the owners of the neighboring businesses at the Mountain Top have teamed up to meet demands of the ever-growing home delivery business.
Lawrence offered his services after Mairtín and he had a conversation last week on how home deliveries were getting so busy since the outbreak of the pandemic and other providers weren't able to meet people needs.
"We have two vans available at Kelly's and we were struggling to get deliveries met," Mairtín said.
"Lawrence offered to provide the vans to ensure vulnerable people got their essentials delivered."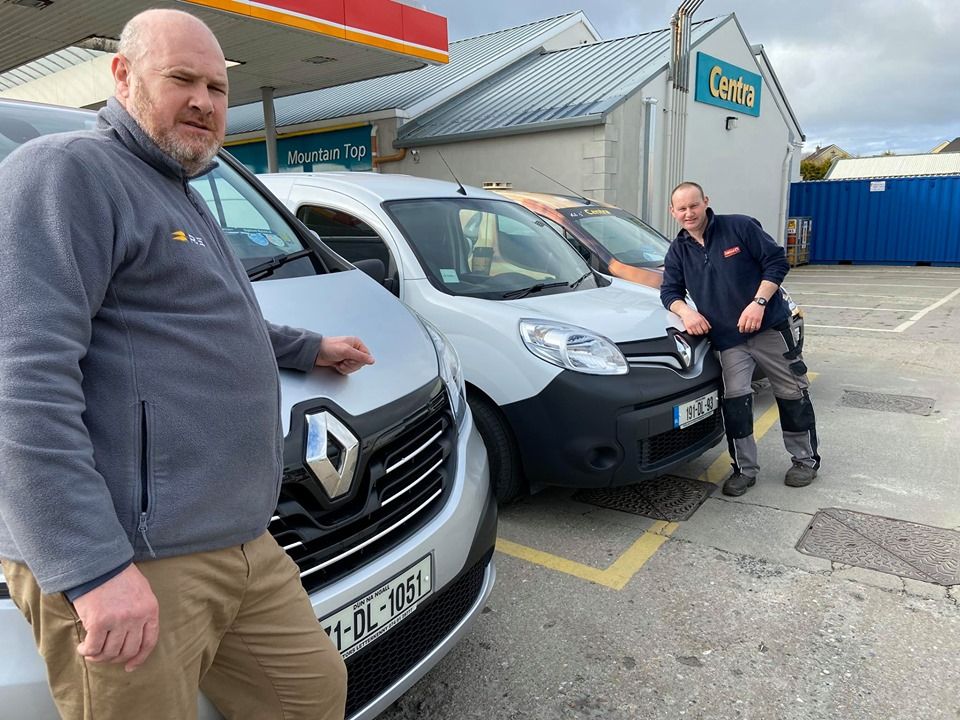 With physical distancing at the forefront of our minds, this weekend Kelly's expect a spike in demand from customers as they have already seen an increase in requests to have hampers, flowers and chocolates and even easter eggs looking to be delivered as a surprise for loved ones.
Finally for customers who are still working in the surrounding businesses the tick and collect at Kelly's Centra has proven to be a lifeline to ensure physical distancing and help those who just wants to grab and go!
Tags: