A PETITION in support of Dunfanaghy Youths FC's proposed new development has gained over 700 signatories since being launched.
The club's proposed development, on a 1.52 hectare site at Lurgabrack, Dunfanaghy, hit the headlines this week when Donegal Daily exclusively revealed that former Republic of Ireland manager Martin O'Neill was among those to lodge objections to the plans.
O'Neill, a resident in London, owns the derelict Horn Head House, near to the site Dunfanaghy Youths hope to develop into a new home.
Yesterday, former Dunfanaghy Youths manager and current committee member Danny Ferry outlined the grave position the club would find itself in should they be turned down.
"We have exhausted all the possible options at this stage. If this is unsuccessful the club would go to the wall," he told Donegal Daily.
"People had identified and investigated some proposed sites, but none were suitable and this is the one
"This isn't about any individuals who have objected, it's the substance of it. It's about sourcing a patch of grass for the children of the area to play football on and to make sure that that future is secured."
O'Neill's objection, dated May 5 last, contains a seven-page document, in which he outlines his views under a number of headings including: environmental concerns; contravention of development plan guidance; the site's planning history; traffic and pedestrian access; and changing the character of Horn Head.
Documentation that is with the local authority, which is available on their website, shows that other objections have been lodged by Cathy Cowan and Seamus McMonagle, Lurgabrack; Brendan J Twomey, Hornhead; John Hanna, Lurgabrack; Derek and Ursula Porter, Lurgabrack; Niall Campbell and Cathrine Burke, Breac House, Lurgabrack; Alison McElhinney, Lurgabrack; Alan and Rosaleen McElhinney, 'Aleen', Lurgabrack; Gillian Barnett and Others, Horn Head.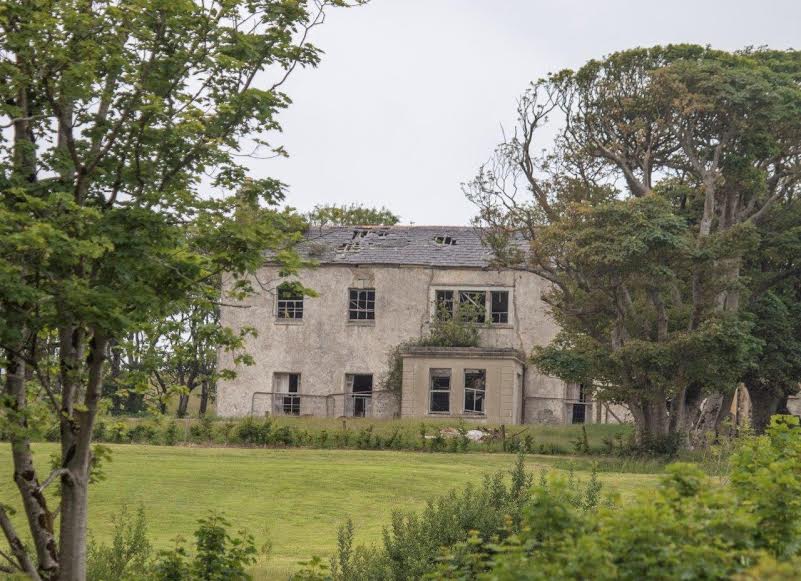 Dunfanaghy Youths made a submission, in November 2019, for the lands in question to be taken out of the Especially High Scenic Amenity (EHSA) category.
They say that the planting of non-native evergreen trees 'add little or nothing to the environs' and argue that the site 'does not meet the definition of an EHSA and should be taken out of the designation'.
Fresh images show the area of planned development to be currently made up of dead trees. The green trees are not to be impacted by the development works.
A petition, launched on Tuesday, has been shared on social media and has over 700 signatories.
"Locals with a life long attachment for the area normally know what is good for the locality and must be listened to," one wrote.
Another supporter said: "Having lived in Horn Head my whole life i find it infuriating how new residents can object so freely to such an important community service."
A member of a neighbouring club added: "Dunfanaghy FC provide a brilliant outlet for boys and girls in the area to play football."
Schoolboys League committee member Tony McNamee wrote: "Really hope this happens for Dunfanaghy Youths FC. As a committee member of the League they play in, this club has battled against all odds these last few years.
"Having lost their previous ground, they have played all games away from home and fulfilled all fixtures. Can't say anything negative against them….We the Letterkenny North West Schoolboys League will stand behind you all."
The petition can be viewed here: https://www.change.org/p/donegal-county-council-support-the-proposed-football-facilities-for-dunfanaghy-football-club-in-hornhead
In 2019, Dunfanaghy Youths – who won the Donegal Youth League and John Gorey Curran Cup in the 2018 calendar year – were without a permanent home venue and did not defend silverware won the previous year.
The club had to vacate the pitch at Kill – which they had used for 25 years – in the summer of 2018 as the landowner from whom they leased the venue wished to use the property for another purpose.
Dunfanaghy Youths have written support from the Football Association of Ireland and the Donegal Schoolboys League.
Tags: