Louise Grieve Doherty, the General Manager of Eclipse Cinemas Lifford-Strabane, usually shies away from the spotlight.
But today, on her 40th birthday, it's time to make her the star of the show!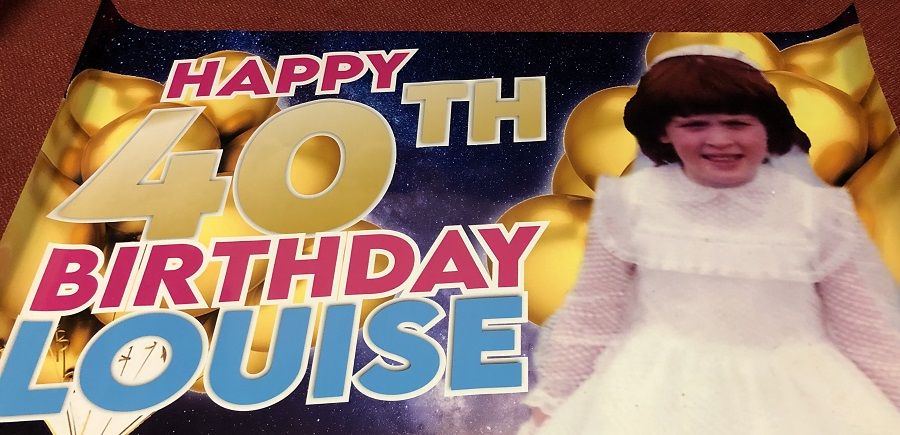 The Castlefin woman is an incredibly popular personality in the close-knit team at Eclipse Cinemas. She is always looking out for staff and ensures no birthday goes unnoticed.
Outside of work, Louise is an amazing mother of two inspirational young boys, Matthew and Adam. And there will no doubt be plenty of celebrations with the boys and her husband Joe this weekend.
On this special day, the Eclipse Cinemas team wanted to celebrate Louise's own milestone with some kind words.
Cinema Director Daniel Barrett says: "At 25 Louise Grieve Doherty began employment as General Manager at the cinema in August 2005. During this time she has really professionalised the cinema. Since 2005 new American rocker seats were added, new computer systems, new uniforms, a new Eclipse Brand, 3 new studios, new foyer, digital projection, 3D, 4K projection, a renovation programme, the addition of a sit down eatery plus the new Directors Lounge. This is not to mention new procedures, which has made the company more efficient.
"Louise impressively is the best person at any job in the cinema and will often be seen cleaning the screens, serving at tills or programming projectors. Louise also acts as Accounts Manager, HR Manager and Marketing manager supported by her four supervisors.
"Louise has come up with many exciting promotions over the years and currently has a different offer everyday. She also pushed hard to get an annual fun day to reward all her customers for their loyalty. She also has arranged for three free mystery movies held during Christmas, summer and Halloween holidays.
"As a manager, Louise tries to be firm but fair. As a reward to staff she often organises staff nights in which all the staff come in and watch a movie, eat takeaway and have a staff quiz."
Louise Coyle adds: "From one Louise to the other Louise I'm still glad I sent that text back in March 2010 asking was there any part-time work going but little did I know 10 years on we would still be working together. We have our moments but most days are good. Here's to the next 10 plus years…. Wishing you a very Happy 40th Birthday, have the best day ever and enjoy it."
Happy Birthday Louise from all your friends and enjoy your day!