The good news is that there is still time to secure your spot at the Letterkenny Busking Festival!
In just a few short weeks, the annual event will be in full swing! August 29th is the date set for this exciting summer event in Letterkenny, that draws buskers from across the county.
Amazing cash prizes are up for grabs from the festival's €1000 prize fund. Performers and groups of all ages, sizes and types are encouraged to take part in this exciting annual event.
Last year, the festival welcomed buskers from towns all over Ireland. From singer-songwriters, to traditional groups, to dancers and multi-instrumentalists!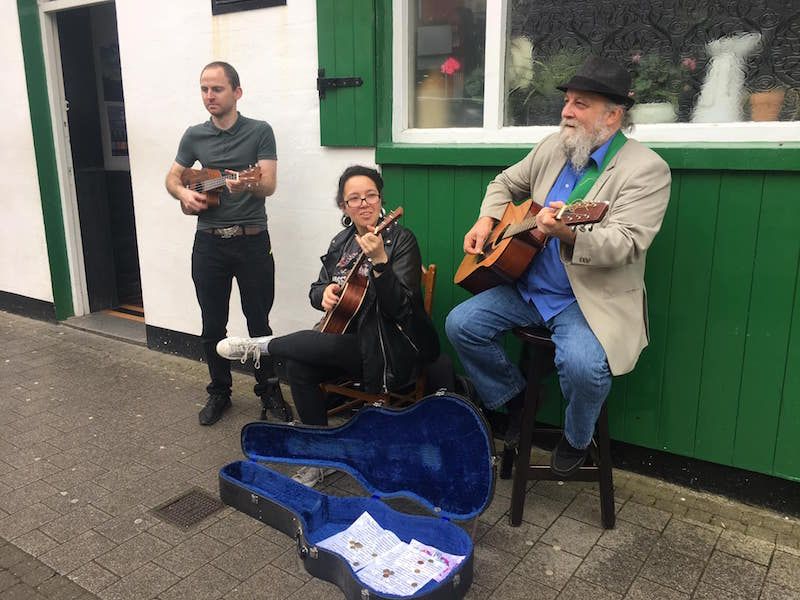 The festival has always provided a platform to talented performers who are new to the busking scene and to skilled entertainers who have busked on streets across the country.
"We've received a huge amount of entries for the busking festival over the last number of weeks!", explains Jimmy Stafford, President of Letterkenny Chamber of Commerce that is organising the Busking Festival through its ShopLK Brand.
"It's great to see that lots of different types of performers want to take part in the competition and we're glad to see that buskers from previous festivals are making a return."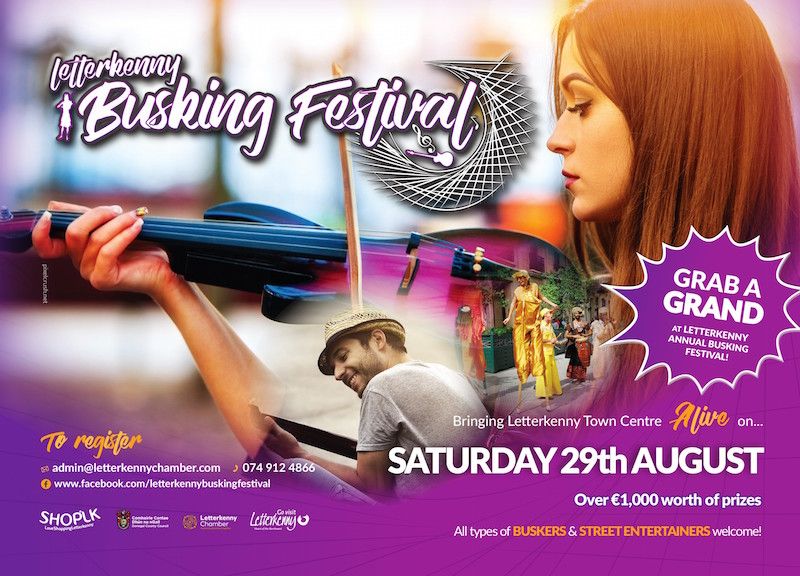 "The busking festival sees each act spaced out along the Main Street of Letterkenny so it can be run safely embracing social distancing guidelines. With little live music taking place this year, we are really looking forward to bringing the streets alive on the last Saturday in August. We hope that locals and visitors will join us on the Main Street to support the buskers on the day!"
The buskers will take to the streets from 12pm to 3pm so if you are out shopping or are having a day out in Letterkenny, come along a give the buskers your support.
To apply for the Letterkenny Busking Festival competition, please head to the following link: https://letterkennychamber.com/services/letterkenny-busking-festival/
For more information on the Letterkenny Busking Festival, check out our Facebook page at www.facebook.com/letterkennybuskingfestival or alternatively email admin@letterkennychamber.com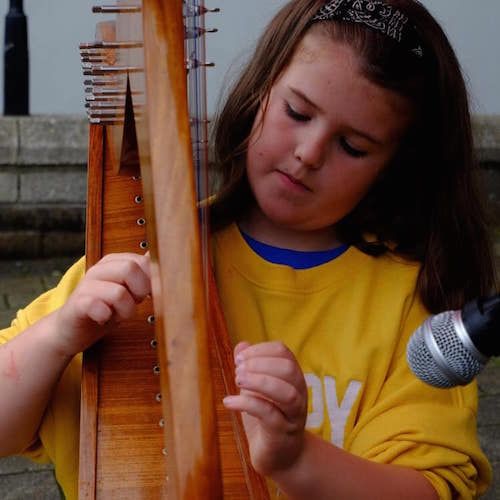 Tags: