KILLYBEGS captain Aisleen Cunningham says the waves of young talent is driving them on after yesterday's Junior Championship final win over Downings.
With Susanne White in magical form, scoring 2-9, Killybegs staged off never-say-die Downings to win 4-10 to 1-12 in an exciting final in Downings.
Cunningham, a daughter of 1992 All-Ireland winner John, hailed the young stars.
"We have ten minors and we have six of them underage again next year," she told Donegal Daily/Donegal Sport Hub.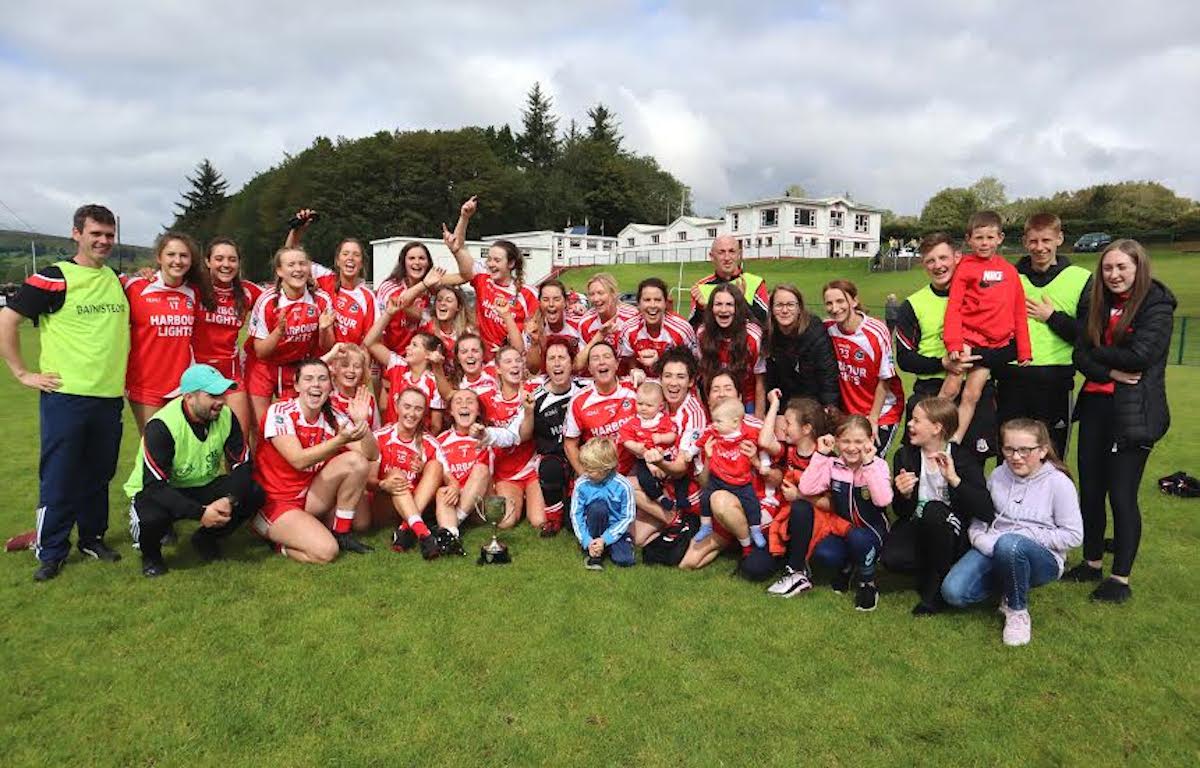 "That's huge. We want to get them in early to be comfortable playing with us and training with us. That's paying off for us. It's a huge sign for the future and it'll be great to get into intermediate now and see how far we can go."
Cunningham scored a first-half goal after Killybegs began to tick following a slow enough start.
She said: "We wanted a cushion and to be comfortable to take the pressure off. We got a bit of a grip and we kept that hold. Our defence was excellent. That takes the pressure off us in the forwards too.
"We didn't make easy work of it at the start. We regrouped and got to grips with Downings. We went in ahead at half-time and regrouped. The first 15 minutes of the second half were vital to make a benchmark."
Listen to the full interview below …
Tags: