Donegal TD Thomas Pringle and Senator Eileen Flynn are calling on people to be more aware of how their actions can affect access to public spaces for people with disabilities.
Deputy Pringle and Senator Flynn joined Ballyshannon campaigner Vicky Matthew recently for Make Way Day, a campaign to highlight physical obstacles for people with disabilities, such as cars or vans parked on a footpath, or disabled parking spaces being used by people who are not entitled to them.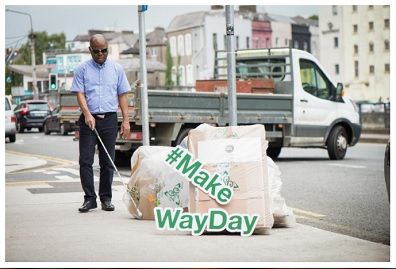 Deputy Pringle said: "A car parked on a footpath can prevent someone who uses a wheelchair from being able to use that footpath. It's a decision that can have a great impact on a person with a disability.
"We were delighted to join Vicky Matthew in Ballyshannon to raise awareness of this important campaign. It's vital that Make Way Day becomes more than a campaign – remembering these issues of access should be part of how we live our lives.
"We all have a part to play to ensure our communities are safe, accessible, and inclusive for everyone," Deputy Pringle said.
Senator Flynn said: "These are everyday things: Bicycles chained to lampposts can create a trip hazard for a person. Bins or sandwich boards on a footpath can be an obstacle. People entitled to use disabled parking spaces depend on those spaces in their daily lives.
"The campaign uses the hashtag #MakeWayDay on Twitter, where people posted photos of the type of physical obstacles people with disabilities face every day. Those photos let all of us see how the choices we make can affect someone else.
"It's about doing our part to make sure everyone in our communities are able to enjoy the same access safely," Senator Flynn said.
Tags: