An award-winning coastal home in Donegal will be in the spotlight tonight on RTE's latest property series – Dermot Bannon's Incredible Homes.
Tuath na Mara, located in Fanad in north Donegal, is a striking home and a modern twist on the traditional narrow cottage.
The property was carefully designed by Donegal and Letterkenny based MacGabhnn Architects to mirror its natural surroundings with splendid views of Lough Swilly to the East and sea views to the North.
The three-bed home has already won numerous awards and has featured on television, but even more property fans will get to discover it tonight at 9.30pm on RTE One. Dermot Bannon's Incredible Homes follows celebrity architect Dermot Bannon as he visits some of the country's most spectacular homes.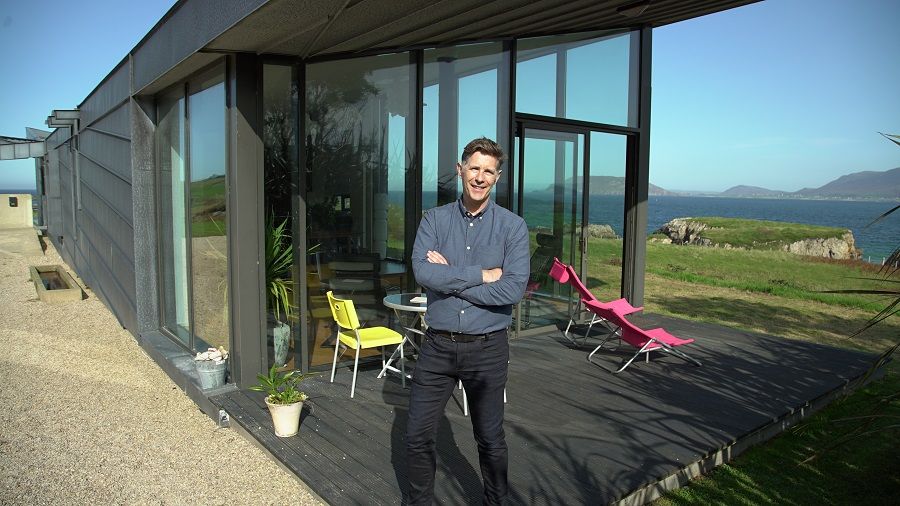 Some of the special features of Tuath Na Mara include the zig-zag style roof, designed to catch both the rising and the setting sun. The zinc cladding and roof was specifically designed to blend in with the hues of the nearby rocks between high and low tides and also with the natural tones of the flora and fauna on the grounds.
The property has won a number of architectural awards,including the Royal Institute of the Architects of Ireland "Best House" prize, the Institute's first ever "Public Choice Award".
Check out the full tour on Dermot Bannon's Incredible Homes, at 9.30pm tonight 25th October on RTE One
Tags: