Donegal still has time to reduce the spread of Covid-19 before December, according to Chief Medical Officer Tony Holohan.
There are growing fears that the Level Five lockdown could be extended in Donegal as incidence rates sit at four times the national average in Buncrana and three times the average in Letterkenny.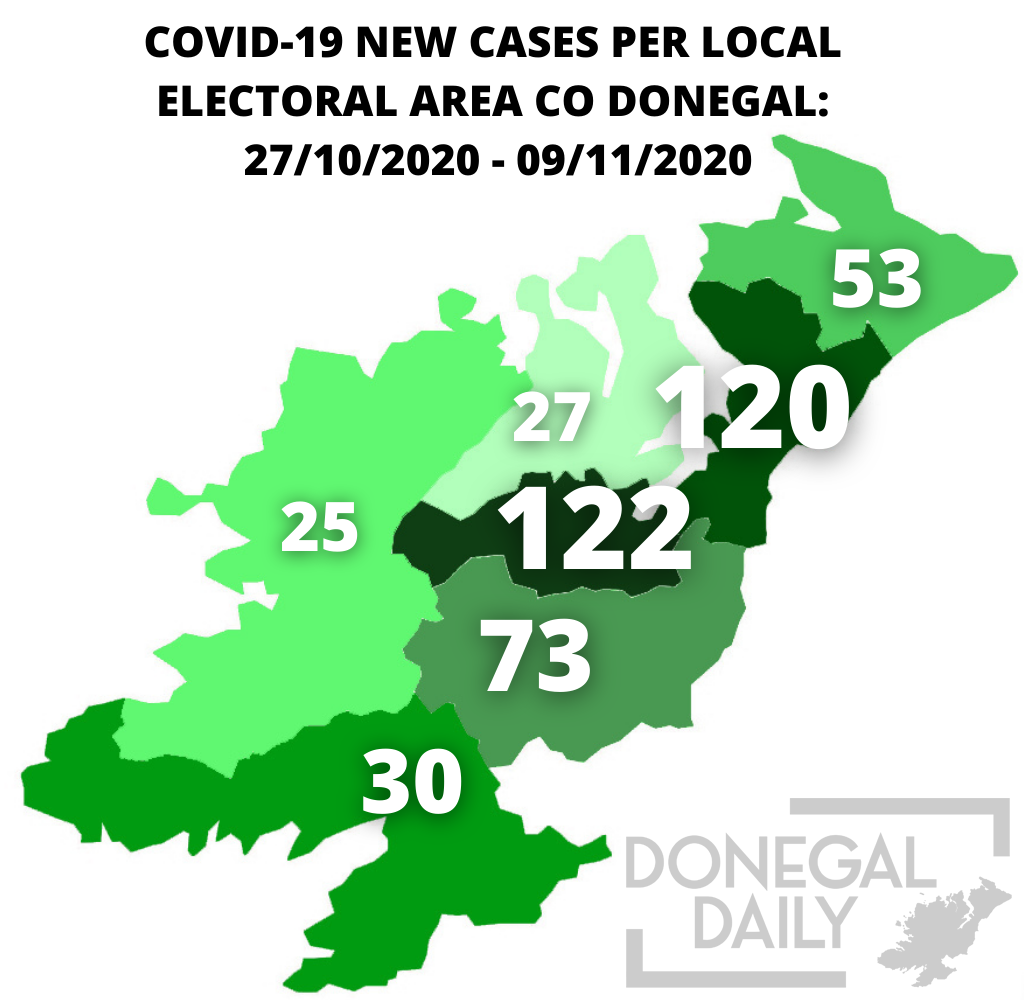 The 14-day Covid incidence rate across the entire county continues to be the highest in the country at 272.6. There have been 434 new cases of the virus in Donegal up to midnight Friday.
Movement and the border have been cited as the key problems.
"There seems little chance of a reduction in the incidence rate of Covid-19 between now and Christmas as people are unwilling to confine their movements," a senior garda in Donegal told the Sunday Times. 
CMO Dr Tony Holohan stated that there is still time for rates to improve in Donegal before Level Five restrictions lift at the beginning of December.
Speaking on Thursday, Dr Holohan said: "Not every part of the country has experienced the same reductions in disease incidence. For example, Donegal's 14- day incidence is at 281 per 100,000, compared to the national average of 135 per 100,000.
"The country as a whole can succeed in suppressing this disease to low levels in the coming weeks. We have achieved a great deal of suppression over the Level 5 period, the coming weeks offer us an opportunity to drive transmission down further."
Dr Holohan added that there is still time for "significant improvements to take place" in Donegal.