Unlike thousands of other kids across Ireland, we never had a dog growing up.
My father takes the blame for that.
As a child in inner-city Dublin in the 1950s, he grew up in a time when farmyards were still common in and around The Liberties.
Some mornings he would stick his head through a broken wooden gate and shout "cock-a-doodle-do" at the hens in one such yard on his way to school under shadow of the Guinness Brewery.
But on this particular morning, he didn't realise that a large recently-arrived Kerry Blue dog was wandering behind.
Suspecting he was intruder, the dog grabbed his lip and took a chunk out of it that is evident on my father's 77-year-old face to this day.
When I got married and found myself living and working in Donegal, I still never got the urge to own a dog.
Then the kids came along and with it the pressure of getting a four-legged friend.
A friend already had one and said to me that I would never regret my decision to get a dog.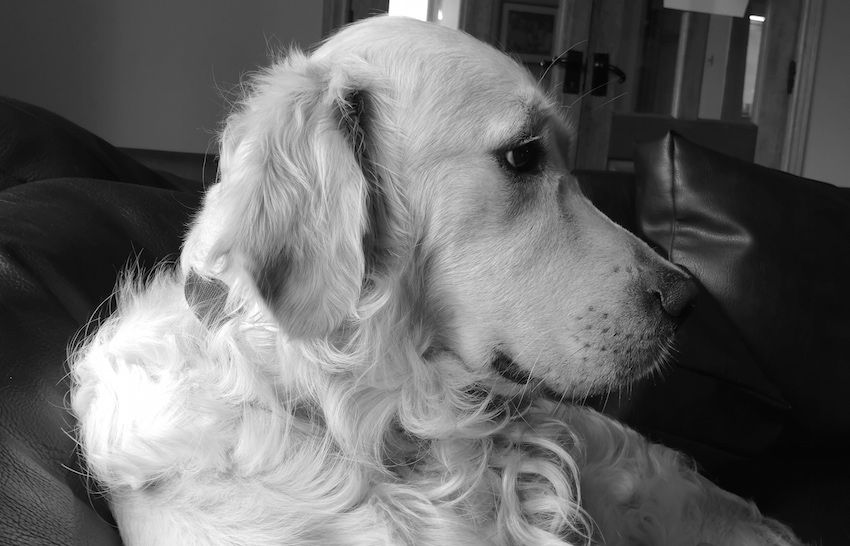 Still, I resisted until I went against all the rules and decided to get the kids a pup for Christmas morning in 2018.
I knew I didn't want a small dog like a Jack Russell or a Bichon Frise.
I wanted something like myself, something chunky and friendly who was happy in his or her own skin.
So we settled on a Golden Retriever which came as one of the few surprises I could keep in my life and which also came with no ends of happy tears even if the son dropped him on his head within the first few minutes.
We called him Tully after the townland we live in, Tullygay, on the outskirts of Letterkenny and Glenswilly.
Yes, he peed on the floor, ate the legs off the table, mauled the sofa and regularly smelt like he'd consumed eleven cans of beans washed down with a keg of Guinness but I suppose that's what most dogs do.
He quickly became part of the family and we wondered aloud to eachother what life was like before he was there.
We did notice at about six months old that it took him a while to find balls when we'd throw them for him or that he might collide with the odd wall.
We thought no more of it until we brought him to the vet for a check-up and she told us that Tully had a genetic defect which meant he wasn't the healthiest of dogs.
He was a little blind, had a weak heart and also had arthritis – at just six months old?
Myself and my youngest daughter Meabh bit our lips in the vet's surgery before tears tripped us all the way home as we consoled eachother.
He was the sixth member of our family and as daft as it seems, it was like someone telling you that your child had a serious medical condition.
When we arrived home and broke the news to the rest of the family there were even more tears with Tully oblivious to it all.
And then my wife turned around and said: "Well, that's the reason why he was sent to us because we'll love him even more now."
Since lockdown, he has been nothing short of my salvation.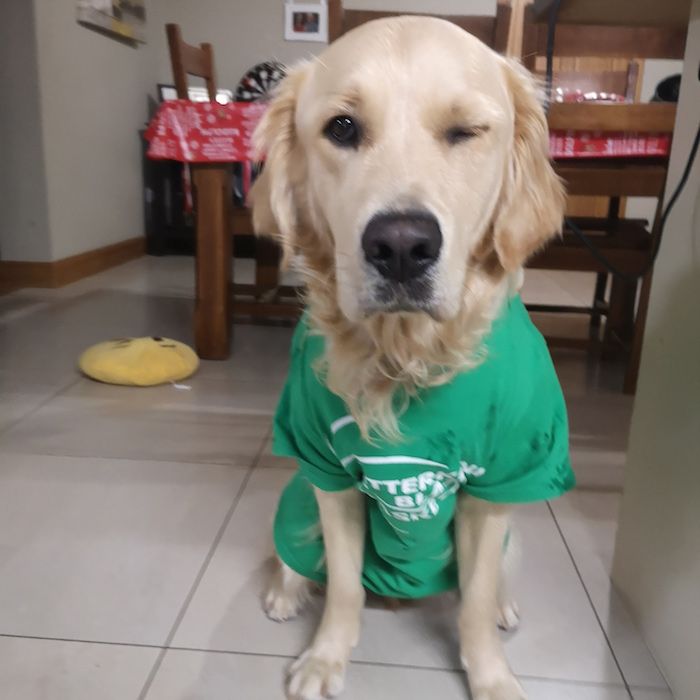 He's the excuse I need after a day at the laptop to get up off my backside and walk for an hour.
And at weekends he's also the excuse to get up early in the morning and drive to the shore of Gartan and appreciate the wonder of nature and all its colours.
Yes, it's embarrassing when you're waiting with a poop bag for him to do his business while cars fly by.
And yes, there are days when you would much rather rest beside the fire watching Netflix.
But you know deep down that it's good for him and it's good for you.
Like thousands of pet dogs across the country, they probably don't know that the world is going through the biggest global challenge it has ever faced.
But for dog-owners across Donegal, there's no question that without my once unwanted four-legged friend I couldn't have got through it without him.