PADRAIG Faulkner flicked on the radio to pass the journey – and found instant inspiration.
By Chris McNulty at The Athletic Grounds
The journey to this Ulster final was different from any other.
Team busses are parked up. Covid-19 guidelines mean players are driving individually to games these days.
Faulkner's mind was wandering a little as he made the journey from Kingscourt, past Magheracloone and onto the N2. Destination Armagh: Even the venue changed for this one.
The Cavan full-back shortened the hour by listening to incredible scenes unfolding from Páirc Uí Chaoimh, where Tipperary stunned Cork to win a first Munster title in 85 years.
The impossible now seemed possible.
Donegal were unbackable 1/14 favourites, but Cavan tore up the betting dockets to land their first Ulster crown since 1997 and only a second since 1969.
"It's the year for the upset," Faulkener gasped.
"It's no good when you don't back it up with a title but Tipperary beating them today, it does give you the incentive. If they can do it, anyone can do it.
"I was listening to it on the radio on the way up, so I did know about it and it does give you faith.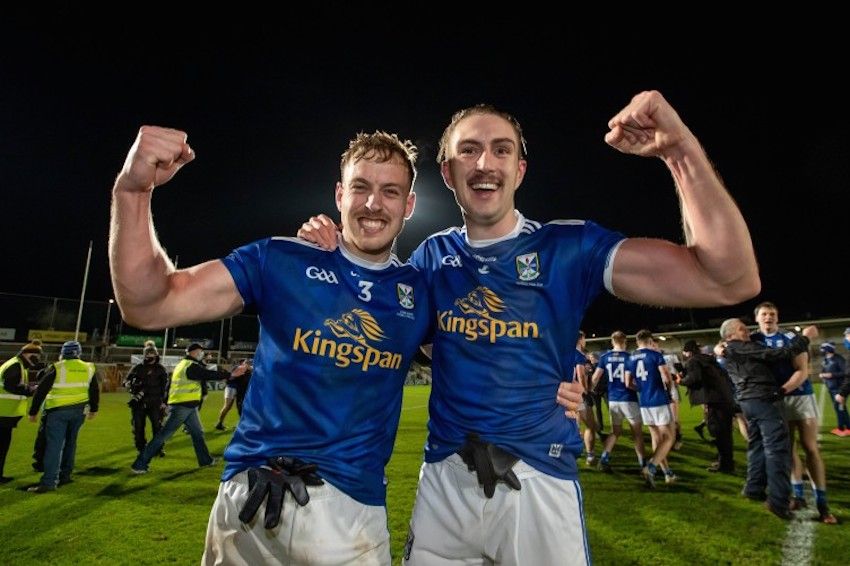 "When Cork beat Kerry, Kerry were the biggest monsters meant to put it up to Dublin and Cork went and done it.
"I still can't believe it, it's like waking up from a dream. It's what you dreamed about when you were younger – that's all we wanted when we were younger.
"It was to lift the Ulster title and I'm stuck for words."
All the talk was of an impending All-Ireland semi-final with Dublin. Could Donegal rattle the Dubs.
All the while Cavan – patronised Cavan; 'sure they'll give it a go' – were plotting and believing.
Conor Madden's late goal sealed the deal and it was a deserved win for Cavan, who have been on the road for the last six weeks and who only last month were relegated to Division 3.
Faulkner said: "I had this conversation with my father about being relegated. In those two games that we played against Kildare and Roscommon we actually played well even though we lost.
"It was just our shot efficiency in front of goal letting us down in every game. Even in challenge matches we were the same.
"It was something to work on for four consecutive weeks and I thought we had been improving every week. We had been getting shots away, just not in the right area of the pitch. We took them today in the right areas.
"Every game we worked on a small aspect. Last week we worked on runners through the middle because Down destroyed us in the first half.
"Today we tagged runners came through the middle and they were always under pressure and they weren't getting the free shots.
"We know their strong kickers – Langan, Murphy, McBrearty, Brennan – all come in a loop so we didn't want them coming so we tagged them. The two black cards were probably stopping men from running, but that's football.
"I thought our game management went on from the matches that went before."
He didn't need to touch the dial on the radio on the way home.
Tags: