The Government has confirmed that a direct provision centre is to be set up in Letterkenny in the New Year.
Minister for Children, Equality, Disability, Integration and Youth, Roderic O'Gorman confirmed the news to Dail colleagues this evening.
It is understood the centre will be located at former student accommodation at Port Road and will house more than 300 asylum seekers.
Donegal Daily first raised the issue back in September when councillors sought clarity on the issue after we reported rumours about the plan.
See https://www.donegaldaily.com/2020/09/16/councillors-seek-clarity-over-letterkenny-direct-provision-centre-claims/
Among those briefed on the plan was both Deputy Thomas Pringle and Senator Eileen Flynn.
Deputy Pringle and Senator Flynn said they will be delighted to welcome the families in the international protection system who are coming to Letterkenny.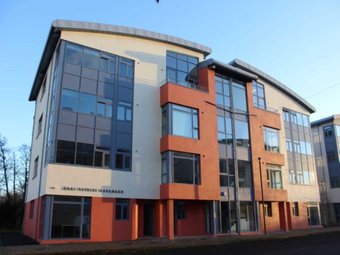 Deputy Pringle said: "This is good news for Donegal. It's important for the local community to rally around and help make our new neighbours feel welcome.
"I know that local support groups will also help our new members of community settle in. Donegal is a great, multicultural county that has already been enriched by the arrival of people from different cultures in our communities.
Senator Flynn said: "I hope people will extend the famous Irish welcome – a real céad míle fáilte – to the families Letterkenny will welcome in the new year.
"People who come from other countries always bring so much to communities. We can extend a welcome with open arms, to help them feel at home in Donegal."
Deputy Pringle and Senator Flynn said Donegal people, more than many, know well the experience of living and working in other countries.
Senator Flynn said: "Over many years, every family in Donegal has had relatives work abroad. From that shared experience, we can welcome the families with a better understanding of the difficulties they may face."
Deputy Pringle said: "We also know the discrimination that newcomers can often face, and we can build on our shared experience to make sure all people receive a warm welcome."
Deputy Pringle and Senator Flynn said they also wanted to make sure the families were treated with dignity and respect. Both have called for an end to the system of direct provision.
Senator Flynn said: "I am delighted to welcome people seeking asylum to Donegal. I just wish we were welcoming them to their own homes, and not part of the direct provision system."
Deputy Pringle said: "This is still a developer-led accommodation solution, and we need to get away from that as soon as possible."
However, there are still some reservations over the plans.
Local county councillor Michael McBride said the local county council was not consulted about the proposal.
He said he plans to contact Mayor of the Letterkenny and Milford Municipal area, Councillor Donal Coyle about holding an emergency meeting to discuss the plans for the centre.
Tags: