A lovable baby girl whose life was saved by a GoFundMe campaign has become one of the top success stories of the crowdfunding platform in Ireland this year. 
Ireland is the world's most generous country for GoFundMe campaigns and donations. This year so far has seen over 1.2 million donations made to Irish fundraisers online amid the challenges of Covid-19.
It took just five months to raise over €2million for two-year-old Olivia (Livie) Mulhern, who received a devastating diagnosis of spinal muscular atrophy (SMA) type 1 in April this year.
Livie's mum Karen and dad Keith, who is from Donegal Town, were unable to fundraise through physical events due to lockdown, so they started the 'Better Life for Livie' campaign on GoFundMe.ie.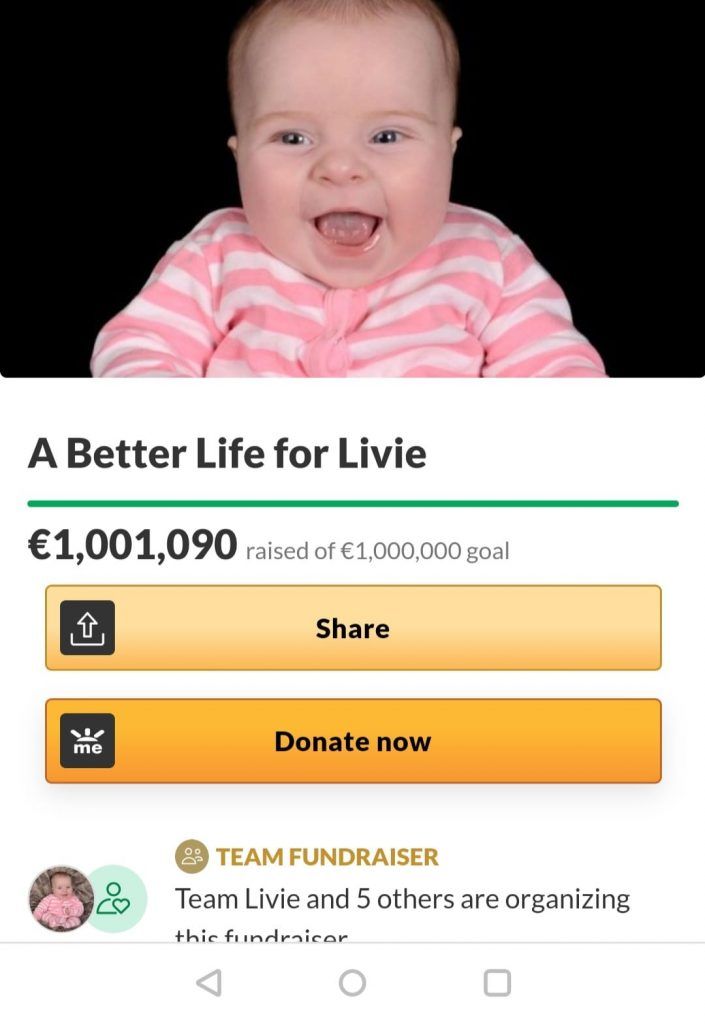 An incredible community drive which saw countless sub campaigns and regional fundraisers began to grow with donors all across the country and beyond getting involved. Livie's family connections to Donegal ensured a strong show of support from the north west.
After months of incredible generosity, hard work and determination, a truly remarkable €1,000,000 was raised for Livie. Her family was able to reach their €2,000,000 target in time thanks to a generous move from another Irish family – the Donohers from Laois. The family were also fundraising for type 1 SMA treatment for their son, Dan, but unfortunately discovered he was not a candidate.
Dan's parents Niall and Aisling donated €1million raised from their own GoFundMe campaign to Livie and her parents to pay for her Zolgensma treatment.
Livie's story came to a happy outcome in October when her parents shared an update that he had safely received her treatment in St. James's Hospital.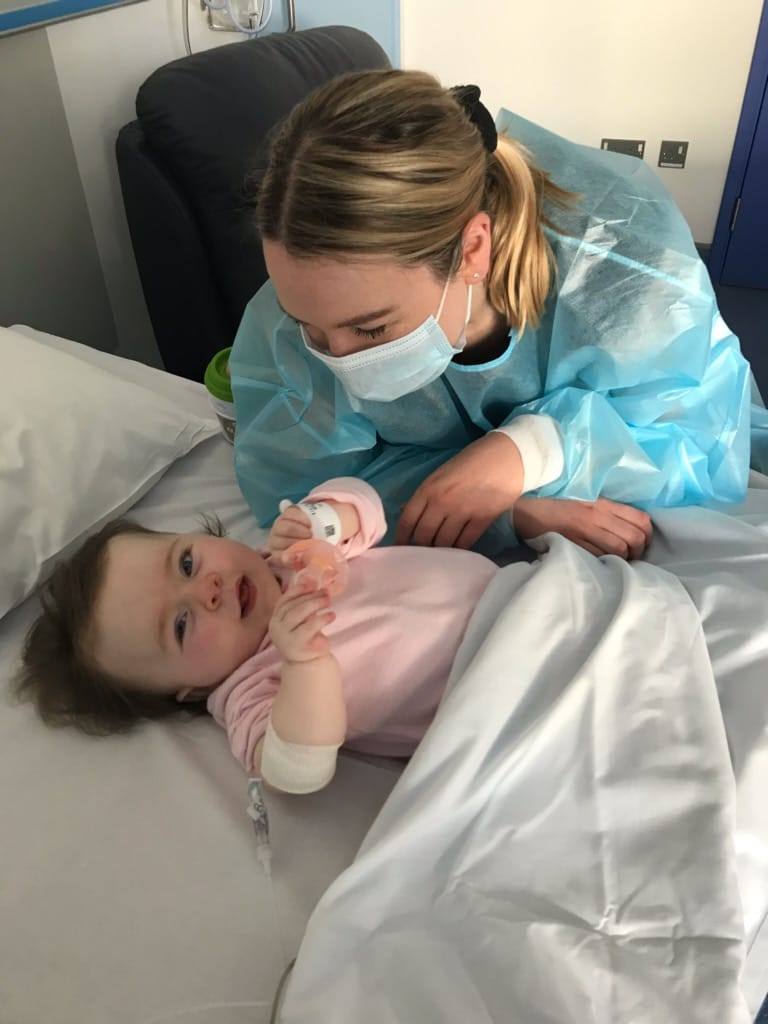 Celebrating the impact of GoFundMe in 2020, the company said it has been a year like no other as the Irish rose to challenges and united against adversity.
A spokesperson said: "Irish communities came together across the nation to raise millions of Euros to help healthcare workers, connect loved ones, fund lifesaving treatment for sick children, and support amazing charities and people in need. From the campaigns that raised hundreds of thousands, to the ones that raised €50 – we have once again shown why Ireland is the world's most generous country."