Where there is a will there is a way.
That was the philosophy of parish priest of Kilmacrennan, Fr Paddy Dunne yesterday.
The popular cleric and his team came up with a plan to ensure that parishioners got mass in the safety of the parish car park.
Fr Paddy abandoned the warmth of St Columba's Church and took to an open back truck where he performed mass.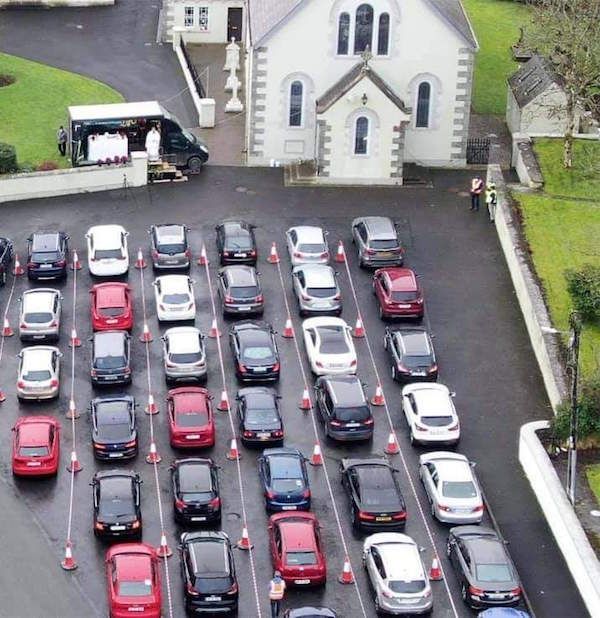 Locals tuned into the mass on their car radios.
Local people also volunteered as marshals to ensure that the masses all went off smoothly.
A traffic jam for mass on Christmas Day. Sure you couldn't beat it!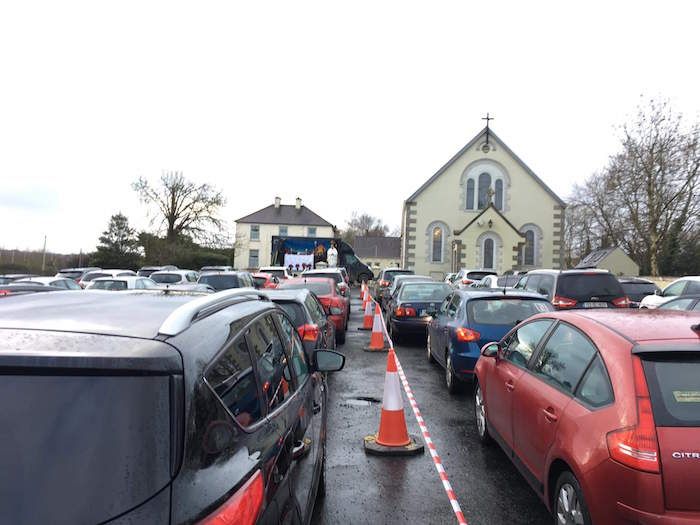 Tags: