Donegal Daily's Motoring columnist Brian McDaid introduces us to Gary Cassidy, a man with a plan to kit out his dream campervan…
Taking pictures of this lockdown worker sitting on his tea break in his van this week he reminded me of "Red" in Shawshank Redemption (Morgan Freeman) sitting looking out the window of the Greyhound bus.
"A free man at the start of a long journey, whose conclusion is uncertain. I hope I can make it across the border. I hope to see my friend and shake his hand. I hope the Pacific is as blue as it has been in my dreams. I hope."
The Letterkenny version of a journey to freedom out of this lockdown is a little different.
"Well, that turned out to be a right disaster…. 'Bollocks' does anyone know a good carpenter?"
Those are a few lines from a real journey in lockdown called 'Van Craic' which includes warts and all. 
It is great to see someone just being themselves, someone not too worried about what others might think of their post. 
'Van Craic' is a YouTube video Channel (click here to visit) that recently went online about a man and his van. His plan is for the present, for the here and now, and for the short term future. 
Are ye busy.
By day, Gary Cassidy has worked through all the lockdowns; he's one of the many faces and frontline workers you'll find behind the Perspex screen in one of the many local shops. For some people, shopkeepers like Gary are the only contact for one human to another in these times of restrictions. That interaction is more now than just going to get the messages. Wearing masks, sanitising hands, keeping a safe distance all have to be advised to customers. Some take that all in their stride, others need gentle reminders. Gary takes all this in his stride.
Outside Kernan's in Letterkenny, the shop where Gary works, his van sits across the road in the nearby car park. It's just a white van and that's just the way Gary wants his van to look on the outside. Inside the story is different. Behind the big sliding side door are big dreams revealing an ever changing work in progress project which is documented in a Youtube channel hosted by Gary called 'Van Craic'. 
Gary will be the first to admit that this project is all new to him. And it's very refreshing to see that he has included his mistakes along the way. And he is learning the hard way how to go about converting this van to a camper or as he calls it a 'stealth camper.' 
Gary wants to be able to park up anywhere, in a town and sleep in the van, he has no plans to put any windows in the side of this van, functionally is the theme here. 
Gary is very focused on the end of this lockdown which he has set himself as a deadline to have the van ready for the road. He is presently fitting walls to his van made from 3/4 inch marine ply, which turned out a bit too rigid to shape into the contours of his Opel Van. He had the raw material ready to make his bed some new timber and some recycled. His boss Liam gives Gary an old chest of drawers which Gary is trying to remodel to fit as a unit inside. The Bed will also double for a storage unit for hiking equipment etc. in his Youtube video Gary has done temperature checks before and after he cladded all the inside panels of the van with insulation and is now trying to figure out the best way to insulate and finish the roof of his van which is showing signs of condensation problems.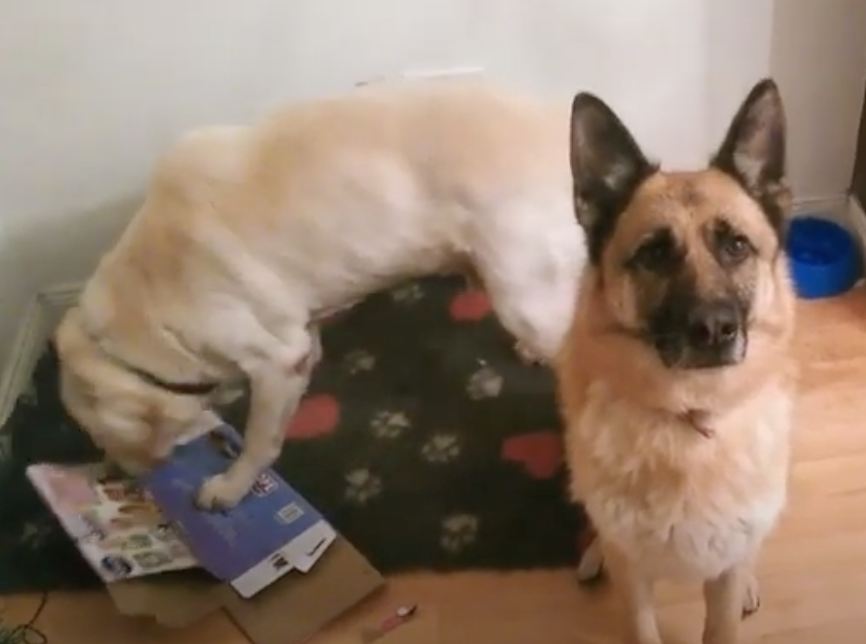 Obby, a Labrador, and Rocky, a German Shepard, his two family pets, double up as supervisors throughout his videos as Gary's kitchen doubles up for a workshop for the manufacturing of the different parts needed to complete the build. Kitchen chairs and tables double up as work benches. 
Travel
Gary spent two years in Japan teaching English in public secondary schools. In the lockdown he returned home to Letterkenny. He has a new outlook to the way the Japanese live in very compact accommodation where he was a teacher and has employed a lot of ideas into the way he is going about building his very functional camper van. 
Come the 6th of March, the plan date the 5km travel restriction may be extended, Gary is looking forward to trying out his handy work with a few overnight stays at a few very remote and very beautiful parts of Donegal.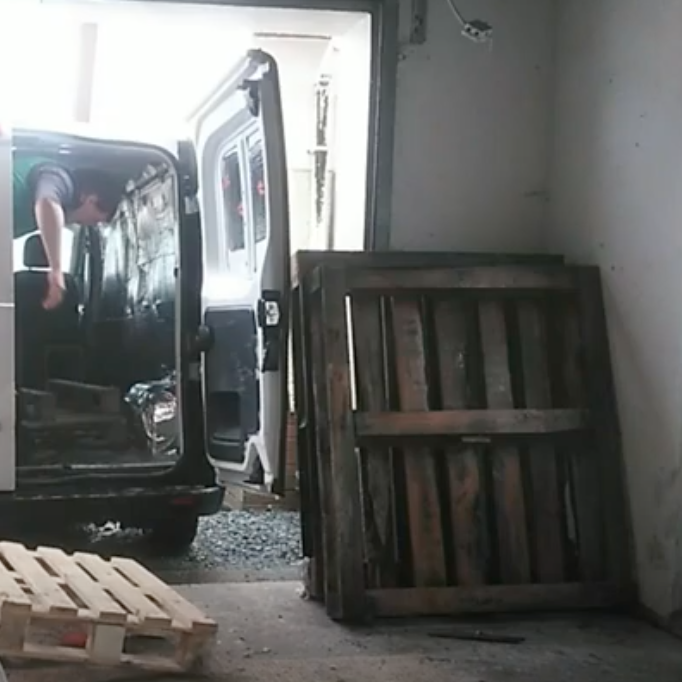 I recently looked at an empty wooden pallet outside a corner shop one evening. I looked at the way the nails were power-shot so deep into the boards you could hardly see their heads, then I wondered how in under god do some people get them nails out and end up making beautiful furniture out of this recycled timber? I think I would end up with more kindling than recycled kitchen furniture. 
For the most of us we would rather judge someone else's effort than try out something for ourselves, Gary's very human approach in that way he documents his progress on good days or on bad days the lack of it gives us an invite to go and try a project that we have had in our head for years but we never let go past that!
Happy Motoring Gary.