After a year like no other, we all need a good laugh. Donegal businesses and groups had their thinking caps on to deliver April Fool's jokes and put a smile on customers' faces today.
Some were good, some were bad, and some were almost too believable. It's Donegal after all, and you never know what story you'll see next!
Here are a few of the top jokes spotted on local social media pages today:
Thomas Pringle TD
Top of the list is Independent TD Thomas Pringle, who made some political reporters do a double take when he announced he's now a proud member of Fianna Fáil.
— Thomas Pringle T.D. (@ThomasPringleTD) April 1, 2021
RNLI Lough Swilly
The Lough Swilly RNLI crew had us on the lookout for an Arctic walrus off Buncrana. We didn't come up the Swilly in a bubble you know!
Irwin Expert
Irwin Expert Electrical were very switched on with this one:
Donegal County Museum
We hope you didn't jump to conclusions when Donegal County Museum welcomed this funding for a heritage bouncy castle:
Delighted to announce we've received a grant from Funding Original Outdoor Locations Scheme for creation of bouncy castle to be modelled on one of #Donegal's fantastic #Archaeogical sites shortlist of sites that u can vote will be released shortly @DonegalHeritage@DonegalDaily pic.twitter.com/F1djze0a2s

— Donegal County Museum (@Donegalcomuseum) April 1, 2021
Donegal Tour Guide
In the spirit of lockdown, Donegal Tour Guide Henry Doohan announced a new route for customers. While we can't visit all the wonders Donegal at the moment, Henry can help you holiday in your own home.
Muff Residents
Muff Residents were delighted to announce a speedy new way to get through Muff. The Muff Area Rapid Transit system will be en route to the village from 29th February 2022.
Muff Liquor Company
Speaking of Muff… the Muff Liquor Company has moved away from premium spirits to launch a new face mask. Somehow we don't see this going down as well as their drinks!
Watch the tongue in cheek demo here: https://www.facebook.com/watch/?v=503347000661004
The Olde Glen Bar
The famous Olde Glen Bar is reaching new heights with their new drone delivery service.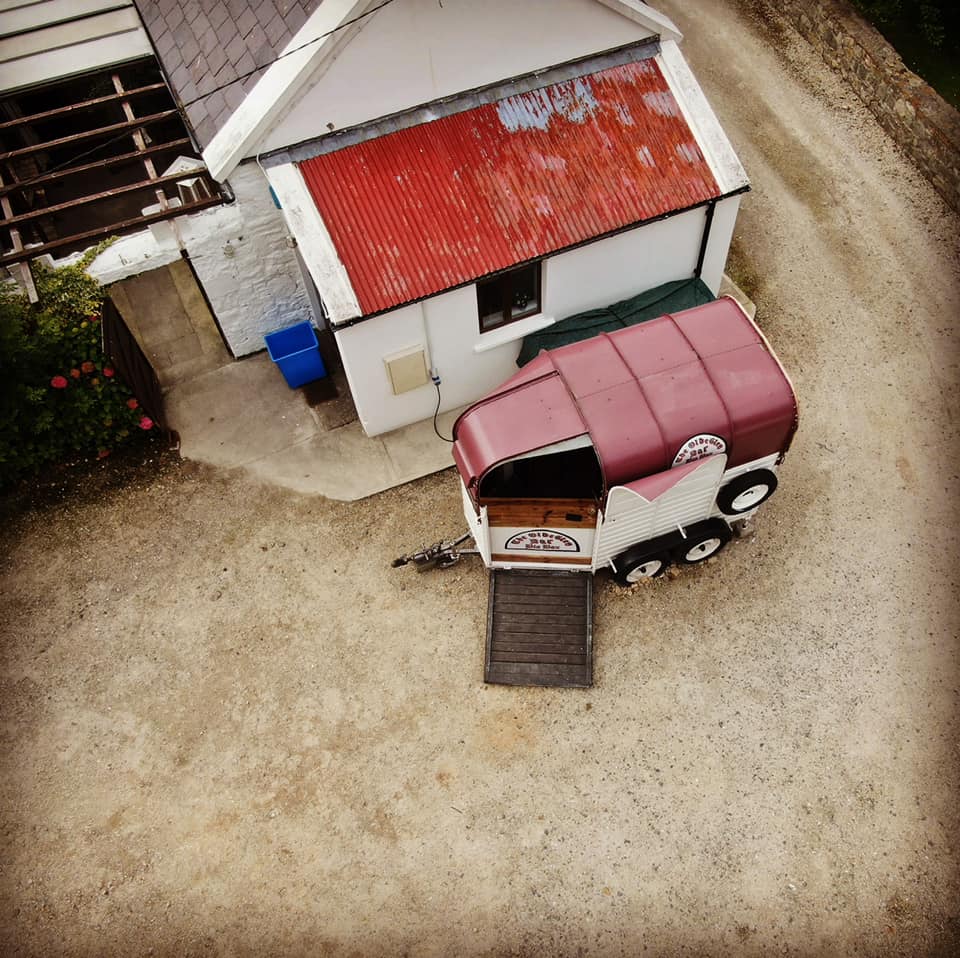 Donegal Daddy
And last but not least, Micheál Brennan (aka Donegal Daddy) tricked his fans into thinking he'll be on The Late Late Show tomorrow night. Micheál and his adorable daughter Gracie are sure to have their big moment yet…
View this post on Instagram
Of course Donegal Daily would never have thought of trying to fool our loyal audience of readers……
And so our story about local barbers and hairdressers having to wait another six months to reopen because of cross-border hair contamination issues was completely true – wasn't it?
At least some of you thought it was.
We hope everyone had at least a giggle today. There's plenty of sunnier days ahead folks!
Tags: