The Health Minister has welcomed the falling number in hospitalisations for the most at-risk groups in Ireland.
Today, the number of Covid-19 patients in Irish hospitals is at its lowest level since early October.
There are 181 people with the virus being treated in hospitals nationwide today, including seven in Letterkenny University Hospital. There were 49 patients in ICUs in Ireland last night, including two patients at LUH.
Health Minister Stephen Donnelly said Covid cases and hospitalisations have collapsed for vaccinated groups – namely healthcare workers, over 80s, nursing home residents and those in long-term residential care.
This is the second week with no reported cases in Irish nursing homes.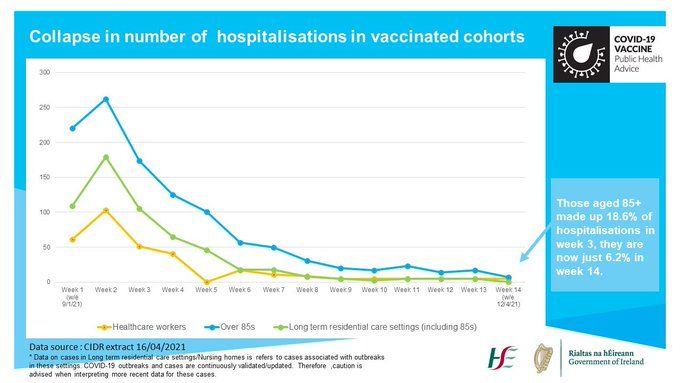 The improvement is a "combination of reduced community transmission and impact of vaccines," according to Minister Donnelly.
In the past 24 hours, there were six new patients admitted to hospital with Covid-19, while eight patients were discharged.
There are 13 general care beds available at LUH, but no critical care beds available as of 8pm Saturday.