128 patients from Donegal accessed lawful pregnancy terminations in 2020, the Department of Health reports.
Nationally, there were 6,577 medical procedures overall carried out under the Health ((Regulation of Termination of Pregnancy) Act last year.
The annual report shows that 20 procedures were carried out due to a risk to life or health; five due to a risk to life or health in an emergency situation; 97 due to a fatal foetal anomaly; and 6,455 in early pregnancy.
A local rally was held in Letterkenny on Saturday following the release of the figures. Activists with the Life Institute gathered at the Station Roundabout to call on the public and TDs to #RethinkAbortion. Members say an upcoming review of the abortion law should include an examination of how to reduce abortion rates by offering women real supports and "genuine compassion".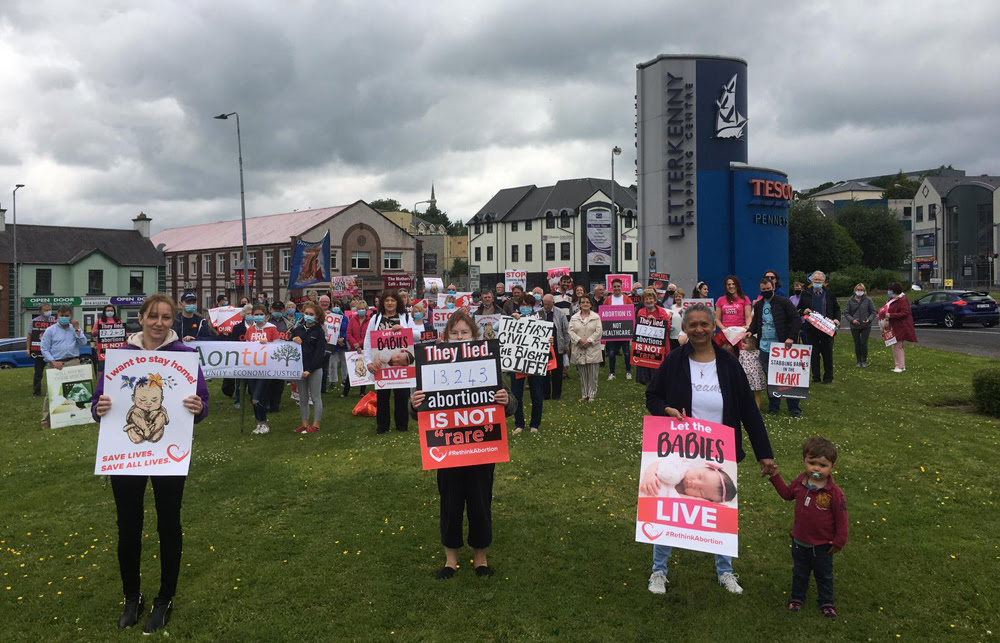 The grounds on which termination of pregnancy is lawfully permitted were expanded in Ireland following the May 2018 referendum on the Eighth Amendment. As part of the Act of 2018, a notification system was established in relation to all terminations of pregnancy No identifying information on the pregnant woman is included in records provided to the Minister for Health.
The Abortion Rights Campaign reports that at least 194 people from the Republic of Ireland travelled to England or Wales during 2020 for abortion (this represents those who gave Irish addresses to the UK health providers), and more travelled from Northern Ireland or ordered abortion pills online.
The group noted that access to abortion care remains an issue for women in rural counties.
As part of a research project into current services one patient from Donegal told ARC, "Having to travel from Donegal to Dublin for an ultrasound scan was horrendous, as I don't drive I had to rely on public transport in the middle of the pandemic and do a solo trip. It also cost €50, then an additional €20 to get to the surgery each time as no surgeries in my town provide abortions."