Minister Charlie McConalogue has confirmed the HSE has approved access to a life-saving drug to treat a rare condition known as the 'Donegal disease.' 
Amyloidosis is caused by deposits of abnormal protein – amyloid – in tissues and organs throughout the body.
Minister McConalogue said the HSE has agreed to support 'hospital pricing' for the amyloidosis drug, Patisiran.
This will lead to the prescribing of the drug to adult patients with stage 1 or stage 2 polyneuropathy 'in the near future.'
As it stands, Patisiran is unavailable to patients in the Republic of Ireland.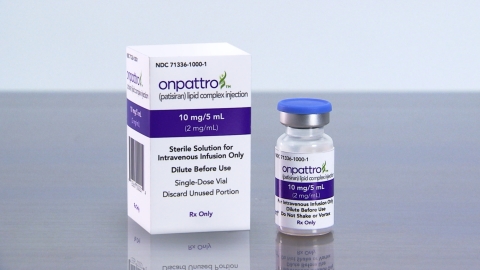 "As part of the National Service Plan 2021 and budgetary process, the HSE has worked closely with the Department of Health to secure a significantly enhanced budget of €50m for new medicines in 2021. Funding of Patisiran will be from this allocation," a HSE spokesperson said.
Minister McConalogue commented, "Amyloidosis is unique to the people of Donegal and those with family from Donegal. I met with the amyloidosis support group earlier this year and we discussed the importance of treatment to amyloidosis patients. Working with my Cabinet colleague Minister Donnelly and the HSE, I am delighted to confirm the positive news regarding the treatment. This is a testament to the hard work of the amyloidosis support group and all patients of amyloidosis and I wish them all well."
One variant of ATTR amyloidosis, known as ATTR T60A (or Thr60AIa), was first identified in an Irish family in 1986.
A cluster of cases have since been identified in County Donegal, where up to 1 per cent of the population are estimated to possess the mutation.
The North's former Deputy First Minister, Martin McGuinness, died from the condition in May 2017. Mr McGuinness' late mother was from Donegal and he spent much of his time in Buncrana.
Tags: