Now that the opportunity to travel has returned, we have selected 11 films, featuring incredible sites and scenery, which may inspire you to travel the world in the future and create your own adventure better than any Hollywood film.
Donegal has enjoyed its fair share of film appearances too. Today, we take a look at some world-famous locations.
Book with Confidence
Before we start, the team over at Travel Department know how important flexibility is to you at the moment. So, from July 1st to July 31st 2021, any new bookings made for travel in 2021 can be changed for free or you can swap your deposit for a voucher that has no expiry date. This flexibility is valid right up to when your balance is due. Rest assured you can book with confidence today and give yourself something to look forward to. More information here.
---
The Lord of the Rings – New Zealand
New Zealand's stunning landscapes were the perfect setting for Middle Earth. It's no surprise because Peter Jackson, director of the LOTR trilogy, shot the entire film in his homeland. You can enjoy a holiday in this beautiful country as part of our Highlights of Australia & New Zealand tour.
The Sound of Music – Salzburg, Austria
Salzburg, Austria's fourth largest city, was the setting for this famous musical. Follow in the footsteps of the Von Trapp family and discover this beautiful city on our Salzburg & Vienna 7 night holiday.
Indiana Jones and the Last Crusade – Petra, Jordan
In the final scenes of this classic Hollywood blockbuster sees Indiana discovering a secret temple where the Holy Grail is located. The iconic building used in the Last Crusade is the Treasury in the rock city of Petra. Enjoy an adventure in the Middle East with our Jordan & The Holy Land tour.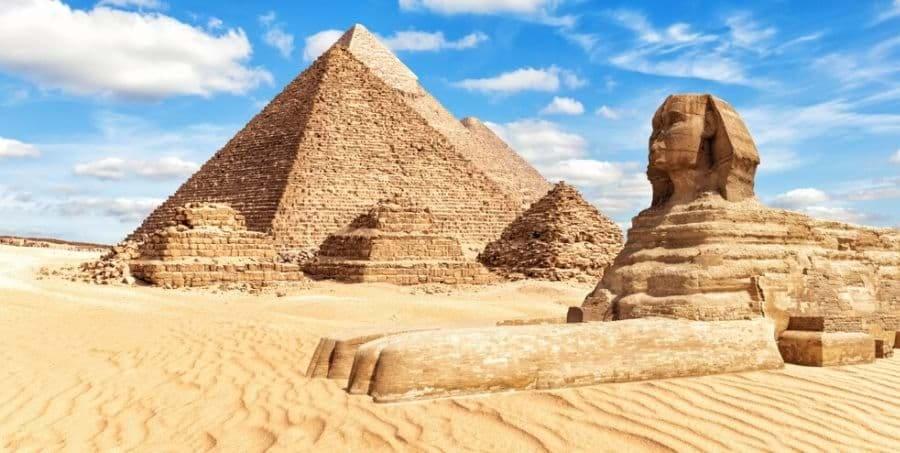 The Spy Who Loved Me – Cairo, Egypt
Arguably Roger Moore's best outing as Bond. The Spy Who Loved Me takes place in Cairo and sees 007 fight one of the film franchise's most famous villains – Jaws. Enjoy a holiday to Egypt – Nobody does it better than the Travel Department!
Lara Croft – Tomb Raider – Ankor Wat, Cambodia
Ta Prohm has been dubbed as the Tomb Raider temple. Since the release of Lara Croft in 2001, tourism to Cambodia has greatly increased and the temples of Ankor Wat continue to enchant tourists. Discover this incredible UNESCO site and much more on our Mekong River Cruise: Vietnam & Cambodia tour.
The Godfather – Sicily, Italy
After assassinating his father's enemy, Michael Corleone has to leave America and escapes to Sicily. Whilst in hiding Michael falls in love and gets married. You too will fall in love with Sicily, with its charming seaside towns and villages located along the coastline and Mount Etna which dominates the skyline of Catania. We'll make you an offer you can't refuse – take a 7 night holiday to Sicily with the Travel Department!
Our Man in Havana – Cuba
A British spy comedy filmed on location in Havana starring Alec Guinness and Maureen O'Hara. The film was shot just two months after the overthrow of the Fulgencio Batista regime. Fidel Castro even met the cast and crew! Today, you can travel by vintage car through the streets Old Havana. Enjoy our Highlights of Cuba holiday; the Caribbean destination that has it all.
The Third Man – Vienna, Austria
A classic film noir set in Post World War II Vienna, starring Orson Welles. One of its famous scenes, the Cuckoo Clock speech, takes place on the city's iconic ferris wheel in Wurstelprater amusement park. Take a city break to Vienna and discover this historical city.
From Russia With Love – Istanbul, Turkey
James Bond does love to travel and we could do an entirely different blog post about all the wonderful places our favourite spy has visited! In From Russia with Love, we see 007 travel to the enchanting and exotic city of Istanbul in Turkey.
The Dark Knight Rises – Jodhpur
One of the many highlights of our India – Splendours of Delhi, The Taj Mahal & Rajasthan holiday, is a guided tour of Jodhpur, the home of the Rathore rulers of the princely state of Rajasthan. Here you will visit Mehrangarh Fort, an imposing structure sitting on a hill, where Batman was held captive in The Dark Knight Rises.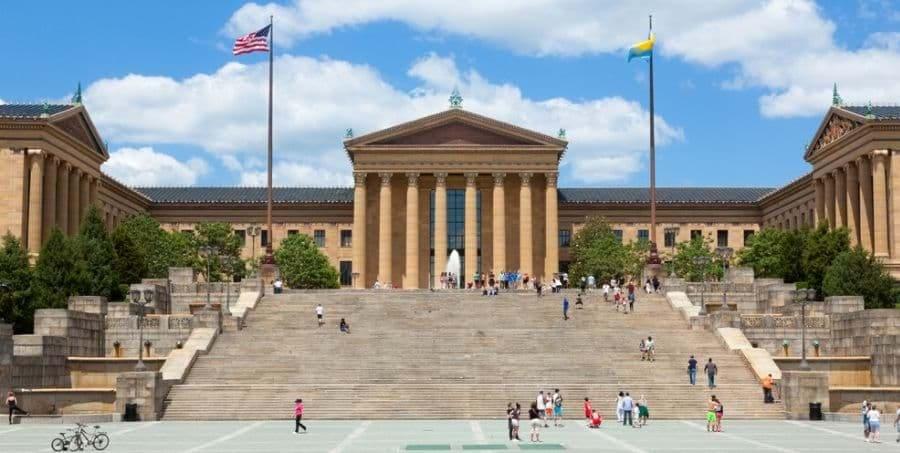 Rocky – Philadelphia, USA
Possibly one of Hollywood's most iconic scenes is Rocky running up the steps of the Philadelphia Museum of Art in preparation for his boxing match against Apollo Creed. There is even a statue commemorating Rocky! Philadelphia, Pennsylvania's largest city, the centre of US history and a World Heritage City by UNESCO is worth exploring. Discover Philadelphia on our East Coast USA by Rail tour.
---
With 25 years' experience perfecting tours to 100 destinations worldwide, Travel Department's escorted holidays typically include flights, accommodation, transfers and guided tours. They carefully plan your trip, so you experience the best holiday highlights accompanied by a friendly local guide. With Travel Department you see more!